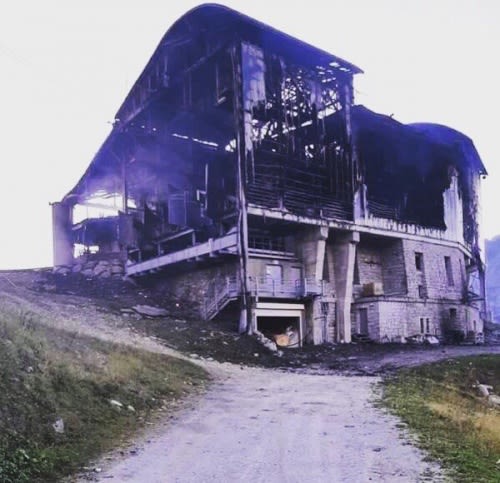 A replacement for the cable car up to the Grands Montets in the Chamonix Valley will take at least three years to plan and build the CEO of Compagnie du Mont Blanc, the lift operator, has confirmed.
The lift was destroyed by an accidental fire six months ago, the cause of which was identified as a contractor working on lift station renovations ahead of the season.
Mathieu Dechavanne said that whilst a final decision had not yet been made on the plan to re-establish lift-access to the Grands Montets, 3,300 meters above sea level, it was likely an entirely new lift will be built.
"Some parts of the lift could be reused in theory," said Monsieur Dechavanne, "but the cost would probably be greater than that of a new build. And we would need to find a builder who agrees to do the restoration work and to take responsibility. So it will most likely be a new lift in place of the cable car that burnt. It has not yet been decided what type of lift and where it departure and arrival points will be, all this will take a little time."
In the meantime the only way to reach the summit of Grand Montets will be by ski touring.