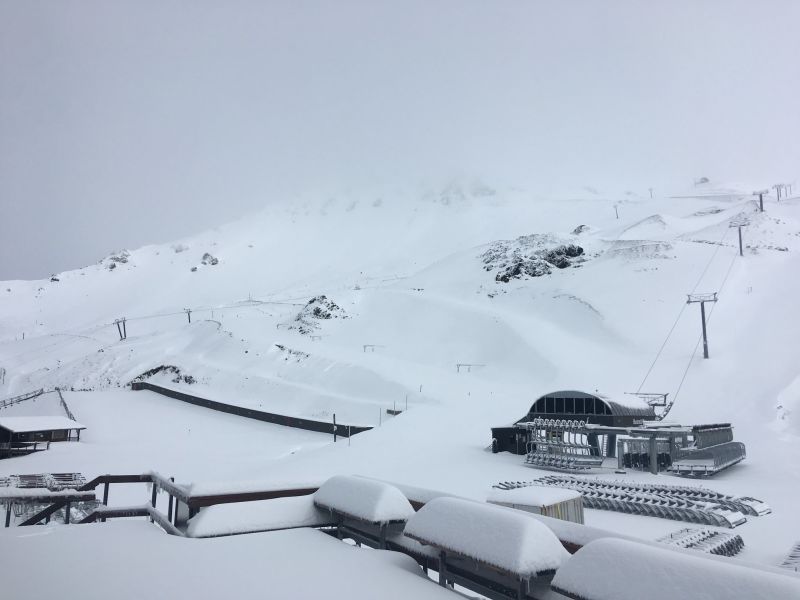 Mount Hutt ski area in New Zealand is to offer skiing and snowboarding tomorrow for one day only after a freak summer snowstorm deposited snow up to 50cm deep on the area and most other new Zealand ski centres last week.
The snow, delivered with an unseasonal blast of cold air from Antarctica, is thawing fast, but the centre says it will have very limited terrain open.
"Skiing/riding is very limited and it's not mid-winter conditions so please be cautious as unmarked hazards exist around our ski area, thin snow pack in places with exposed rocks and sections where you would need to walk so bring old gear!" the centre's management said in a statement today.
Along with snowsports Mt Hutt is also inviting bikers and hikers to the slopes on a fundraising day to help raise funds for Canterbury Westpac Air Rescue and other local organisations with all staff volunteering their time.
It's still summertime in the southern hemisphere and Mt Hutt is not scheduled to open for its 2019 ski season for more than three months.