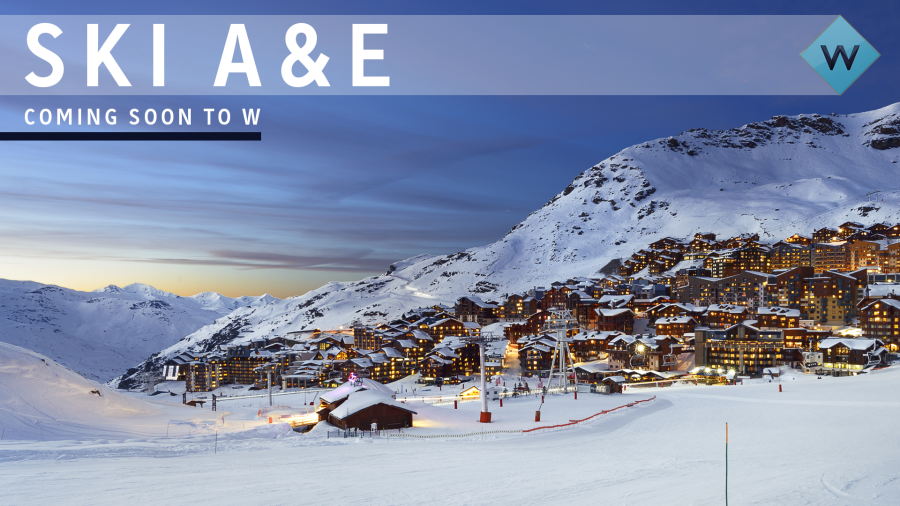 A new TV show, set to air at the end of this year, is currently being filmed on the slopes of Val Thorens.
UKTV has commissioned the brand-new series which follows the medical emergency teams at
Val Thorens
for mew series 'Ski A&E' for its "premium entertainment channel" W.
North One Television, who are making the show, say they have secured unprecedented behind the scenes access to the teams who undertake lifesaving work across the winter season.
"The series will give a unique insight into the heroes who carry out the emergency rescues on the mountains, as well as the daily drama in the medical centres and local hospitals," a statement from UKTV explains.
Val Thorens receives 400,000 visitors each year and the dedicated team of rescuers and A&E staff encounter a range of emergency situations and challenges every day. From the unfolding drama of an emergency call from the black run, through to the race against the clock – and the weather - to rescue and treat the patient, Ski A&E will follow the action every step of the way.
Adam Collings, channel director for W and Really, said: "The access secured to the medical emergency teams in Val Thorens is fantastic. Medical series such as Inside the Ambulance are big favourites with W's audience, so we can't wait to see what characters and stories arise in Ski A&E."
North One's John Quinn added: "As well as the many medical stories, the whole behind the scenes operation in Val Thorens is fascinating. Many visitors take their skiing for granted but it takes a huge, well-oiled machine to ensure everything's running smoothly each day. We aim to capture a real sense of that vibrant, 24-hour resort – in addition to the human dramas unfolding within it – by following the ski patrols, medics and holidaymakers, along with other great local characters and some of the many British resort workers."
Along with emergencies the series will look at other medical scenarios in resort from altitude sickness, stomach bugs and fevers, to the occasional, overindulgent après skier.