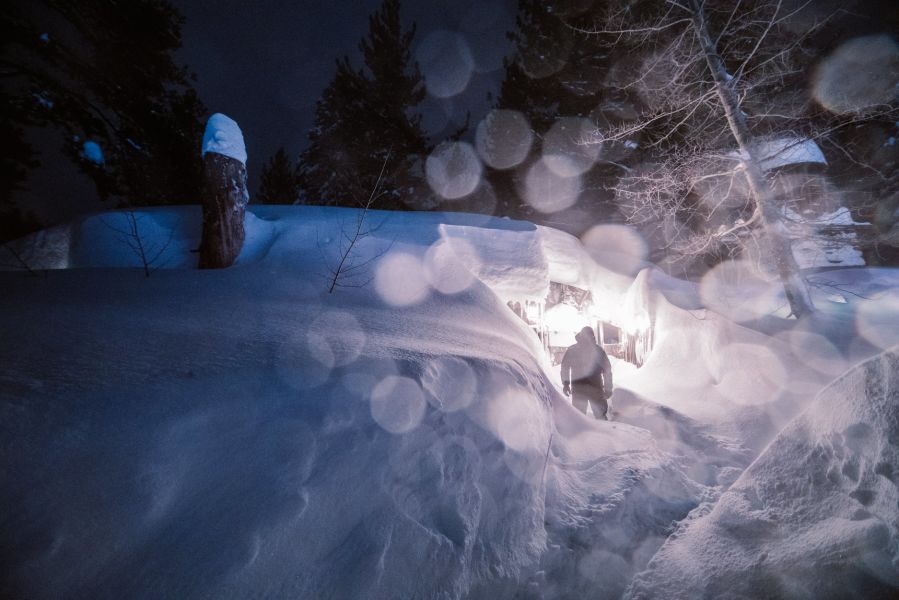 A giant snow storm currently hitting the west coast of the USA may bring up to 10 feet of snow by the time it is expected to end on Tuesday.
One resort seeing some of the biggest impacts from it so far,
Mammoth Mountain
, reports it has had up to 60 inches (5 feet/1.5 metres) of snow so far, with 48 hours down and the storm about halfway through.
It is now posting a 420cm base, the second deepest in North America and a number that looks set to grow rapidly.
The wind is being blown in on some very strong winds which are gusting past 100mph at times, a statement from the resort says.
Other West coast ski areas have reported up to 80cm so far with almost all in California reporting at least 50cm.
The snowfall is expected to deliver large accumulations further east to Colorado, Utah and other states through the week and it is also snowing in BC and Alberta over the Canadian border.