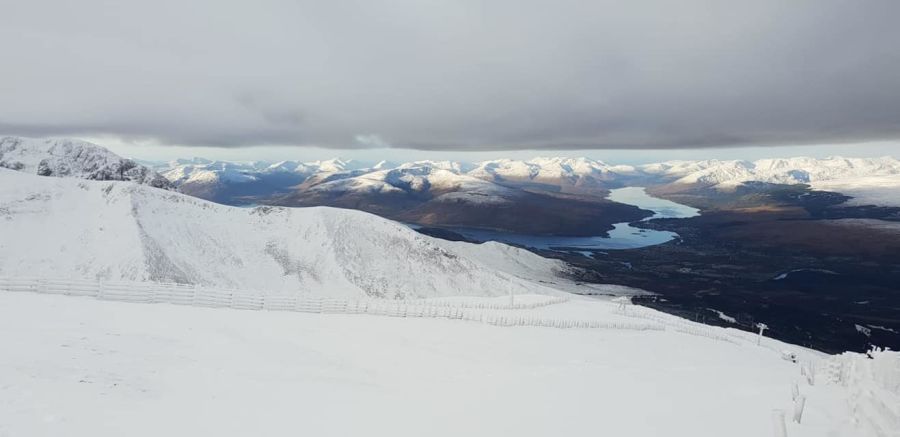 Ski areas in Scotland are increasingly optimistic of having some non-beginner-only terrain open this weekend, some have already open ski runs.
The five highland areas have had a very challenging start to the 2018 season with very little natural snowfall until the past few weeks and warm temperatures often wiping out any cover that started to build.
However three of the areas have invested in all-weathers snowmaking machines this winter so had opened small areas at the base of their slopes for beginners using these.
This time last week things were looking increasingly promising, particularly in the west, after a week of cold weather, snowmaking and some natural snowfall allowed
Glencoe
and
Nevis Range
to open several runs – the first of the season.
However sudden temperature leap of more than 10 degrees on Friday wiped out much of the snow and the centres were also storm bound over the weekend.
Since Sunday though it has been sub-zero again and there have been more substantial snowfalls than previously, if still not huge, giving some of the best conditions of the winter so far.
It is also looking promising for the weekend ahead with currently continuing low temperatures and more snow forecast.
So far The Lecht has the most terrain open, "We have great cover of snow on all runs," a spokesman commented, adding, "It's a lovely day, nice powder snow. Check out our webcams."
Cairngorm has extended its open area to a 350 metre long slope served by a T Bar but says more cover is needed before the bigger slopes open, but that more snow is forecast.
Glenshee
is currently limiting open terrain to school groups but hopes to open to the general public at the weekend.
Glencoe and Nevis Range on the West both have a few runs open again.