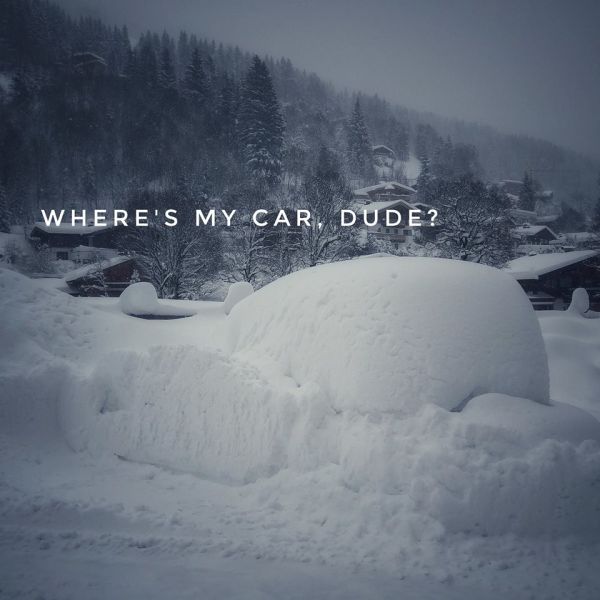 The avalanche danger level has been placed at the highest level in the Alps for what's believed to be a year after sustained heavy snowfall in parts of Austria reached more than 3 metres (10 feet) over the past week in places and was accompanied by windspeeds of up to 100kph at times. Another 1 to 1.5 metres of snow is expected over the next few days at some areas.
The 'Level 5' or 'Black' alert officially means that snow is generally unstable and the avalanche danger very high, even on gentle slopes, and it's likely that many large spontaneous avalanches may occur.
The provinces where this highest level of alert has been declared are
Salzburg
erland, Upper Austria and Steiermark. Most of the rest of north and west Austria including Tirol is at one level below, level 4 (red).
The FIS have announced they're cancelling previously approved races at St Anton this weekend because of the snow. American superstar Lindsey Vonn had hoped to return to racing there after an injury prevented her taking part in earlier races this season.
The strong winds and heavy snowfall has led to the closure of some high ski areas and for many to limit terrain open, closing sectors that cannot be declared relatively safe. There are also road, rail and airport closures at times and anyone planning to travel should check these for their route before doing so.
Although there are heavy snowfalls most resorts have breaks in it when the skies clear, the white-out conditions end, and conditions are amazing. Many skiers are enjoying great powder conditions in these areas at these times.
A first hand report from a J2Skier:
https://www.j2ski.com/ski-chat-forum/posts/list/0/18647/lech-snow-reports-january-2019.page#158293