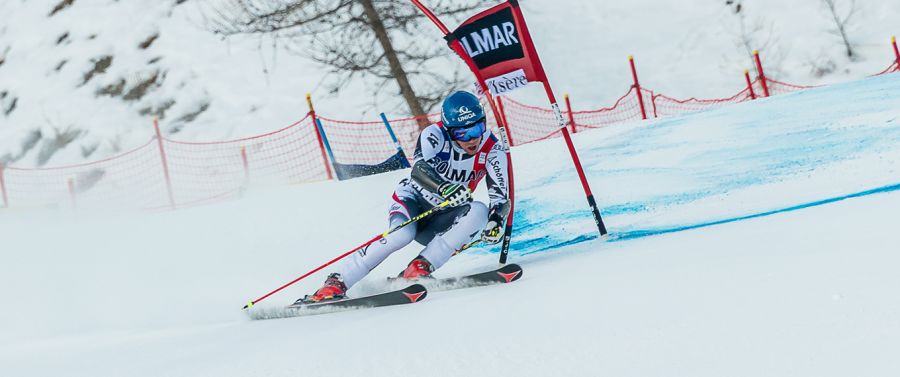 In an unusual move, the International Ski Federation has given the go ahead to the Men's World cup races this weekend but has cancelled the Women's Races planned for the weekend after, even though forecasts currently indicate it will get colder and snowier over the week ahead.
[b]
The reason for the mixed decisions seems to be the two different courses the races are staged on, snow cover can be maintained on the men's race slope on the Face de Bellevarde slope despite the mild autumn, but not on the lower section of the women's Oreiller-Killy course.
In a statement about the decision, the FIS said, "Due to warm temperatures, lack of snow and unfavourable weather forecasts the ladies' World Cup races in Val d'Isère (FRA) scheduled for 14th - 16th December 2018 have been cancelled. A possible replacement will be communicated in due course."
In terms of the men's race, a Val d'Isère spokesperson said, "The very mild autumn means that at present there's only a light natural covering lower down on the racecourse. However, in recent days the weather has turned sufficiently cold to allow snowmaking in sufficient quantities to prepare La Face and allow the Men's races to go ahead as scheduled next weekend."
Val d'Isère has the largest snowmaking facility in Europe, which can cover the whole mountain to a depth of over half a metre in under a week. In recent years, investments in technical depth measuring equipment mean that pistes can be groomed with seamless precision. Grooming machines record the exact depth on each 'pass', creating the smoothest wrinkle-free racing surface. This is a welcome advance when weather conditions for preparing the racecourse are challenging.
Two technical events are on the programme for this first weekend of the 63ème Critérium de la Première Neige and local French racers from the Val d'Isère Club des Sports, Clément NOËL et Victor MUFFAT-JEANDET, are among the competitors.
The men's speed races at
Val Gardena
the same weekend as the cancelled women's races have been given the official go ahead by the FIS.