WHAT SKIS to choose? 2019 ARMADA ARV96 versus 2019 SALOMON
Started by JayJ
in Ski Hardware

11-Nov-2018

- 5 Replies
Login
To Create or Answer a Topic

HI,

I need your opinion>>>
looking for relatively light ski? all mountain...for skiing variable terrain, bumps, trees mostly in the East USA, but still a good ski for most of the days out west USA, CANADA, except deeper powder...( I rent a pair for those days)
I am thinking about

2019 Armada ARV96
https://armadaskis.com/en-us/product/arv-96/
[url]
2019 Salomon QST 92 Skis
https://www.salomon.com/en-int/shop-emea/product/qst-92.html#848=11590
[/url]
I am advanced, 50+ year old, with one bad knee, but still skiing all the hill/mountain, I do not like groomers much, but will ski it , if I have to.
I want softer tip, light ski for the bumps, but still centre stiff enough to support my frame of 6ft2, 210lb.
What ski to choose? (Any of these or something else

thanks
( thinking around 180cm in length..I do not want too long ski for bumps?!)
I don't really know much or anything abt the two you mentioned above, but if you want a light but still stiff ski then check out the Head Kore 93. I bought the 105 model for this season myself, but those are obviously mostly for powder days.
Although they have a bad rep for durability I have always liked Salomon off-piste skis as they seem pretty forgiving. 92 seems pretty wide for an all mountain ski but with gladed trees and better snow conditions maybe it works in the US. Certainly in Europe I would be tempted to go for the 85s.


Hi JayJ, you can get all the advice in the world from people, but ultimately it will come down to what you like. Personally I would be looking to try and rent the skis you are interested in, or see if any of the shops selling them have demonstrators you can borrow.
Hey Jay, we have some stuff in common. I'm mid 50's. Bad knees (tore my ACL back the 20th century).
I live in Western Canada (Takes me 2 hours to drive to
Fernie
from my doorstep, it's a nice problem to have!) I have skied the East (Quebec, but also
Sugarloaf
, Jay Peak and some others). East and West are very different animals.
My daily driver is the Salomon Q106 (18

, before that I had Q98's (180) and honestly the Q98's where one of the best daily drivers I've owned. At my local hill even the Q106's look conspicuously narrow. My point is the Q98's worked everywhere. The QST92's are about the same shape, and probably ski similar to my Q98's.
You're a big guy, don't short change yourself by getting a ski too short. I'm only 5'9", and 180 is about as short as I would go at home. The longer skis are better for us older skiers. they hold the edge better and are more forgiving than short skis. That sounds counter intuitive until you have the chance to compare, then you would agree.
I say, see if you can demo your choices and make a decision. That said, the Salomon, based on my experience, is one you would like.
Only Caveat, if you like bumps and tight trees. demo a short pair. The long skis can be a challenge in that terrain.
Good luck!

THANK YOU , guys, for your replies...
Choosing skis is not easy.. just based on the specs and reviews is hard.... I know..I should ski them first..haha....problems I have with that.. only very few demo days around here... usually they charge too much to test.... and or they do not have the skis I wanna try....
There are those expensive choices..BLACK CROWS Camox skis....a bit to much $$ for the sticks I take thru the bushes and rocks..haha..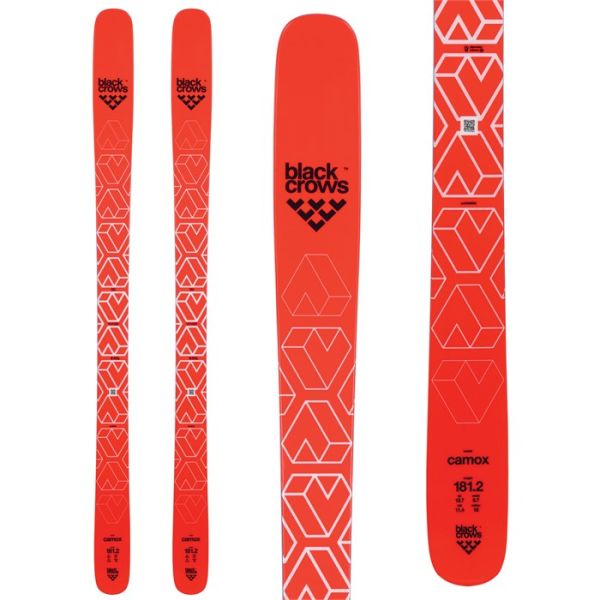 then there are those park skis I like to ski a switch with when I get bored...those are usually not very stable on groomers ( hard/packed snow)..so I end up skidding down on ice..almost like skating on a ski hill
I like Armadas ARV96.... but probably what I like the most are the graphics..haha...probably too soft ski for me and out of a park...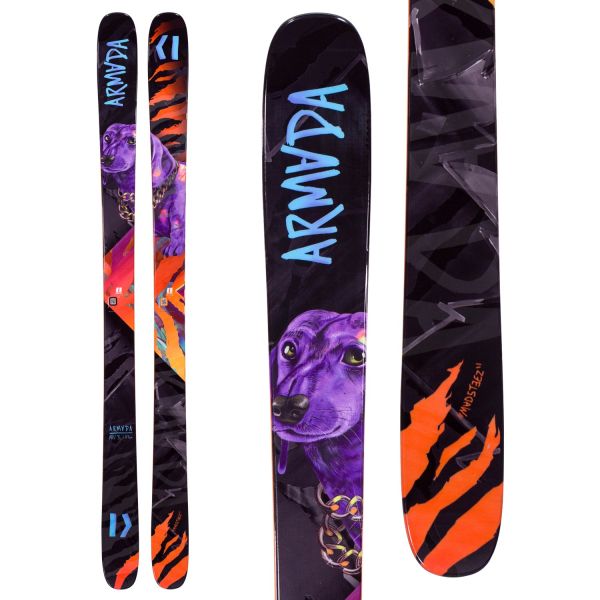 I would like to get a pair of those Armadas..but not sure how they would perform in bumps...groomers...probably ok in trees???
the same goes about the new LINE CHRONIC... I like twin tips....graphics... stronger base and edge ....but again..not sure about their performance as all mountain..go everywhere ski??!!!
So...I have a good deal here on those 2019 SALOMON QST 92.... I hate that these would be really bad to ski switch.. but might be better on hard groomer.. still work well in bumps and crud..trees should be OK....I would probably just get 177cm..so I can go thru tight bushes easier.
TBH...still did not find the ideal ski 'on paper' for me
cheers....thanks
Jay
Topic last updated on 25-November-2018 at 19:03