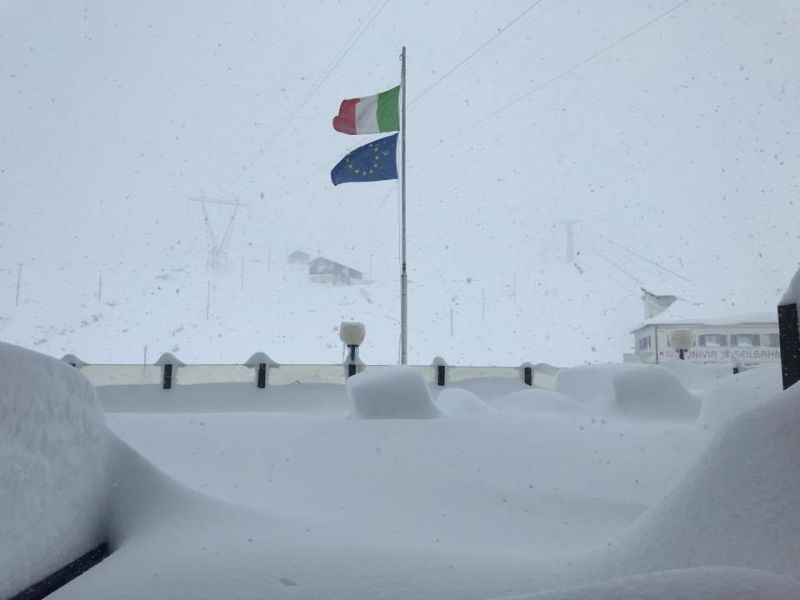 The men's GS race scheduled to take place this morning at Solden has been cancelled as snowfall intensifies at the Austrian village.
So far the resort reports 45cm of snow has fallen in the past 24 hours, issuing an October powder alarm this morning, and some forecasts say another metre may accumulate over the coming 36 hours.
The 45cm total is the largest reported in the Alps so far this weekend although other resorts are beginning to post images of deep snow accumulations.
Passo Stelvio, which is beginning its final week of its six month summer opening, is pictured top this morning.
In the Pyrenees Baqueira Beret posted an image showing a ruler stuck 25cm in to snow and in Portugal the Searra de Estrella ski area posted images of snowfall there.