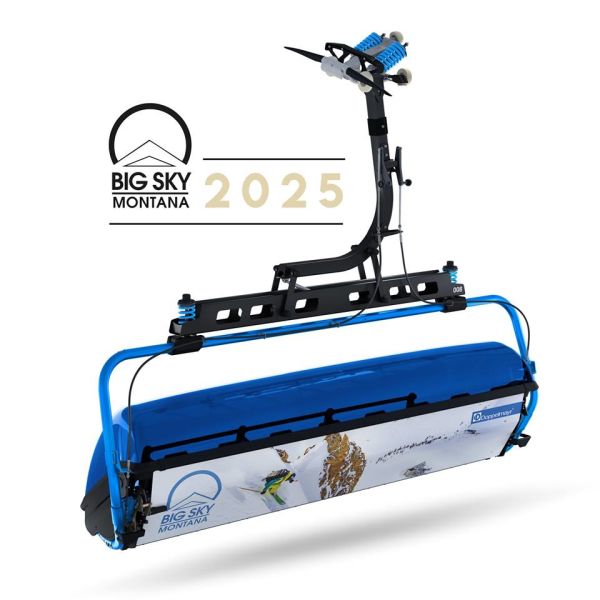 It's hard to believe but it's already 20 years since the first 8 seat chairlift opened in the small Norwegian resort of Vrådal bacck in 1998.
And given that two decades have gone by and around 100 of this type of lift have been built around the world, even in Australia, its perhaps hard to believe too that there is yet to be an eight-seater chairlift built in North America - until this summer.
North America's first 8-passenger chairlift, christened 'Ramcharger', is now under construction at
Big Sky
in Montana.
In fact the resort is claiming not just a North American first but a world first in the type of lift it is to be, as this isn't just any old eight-seater chairlift but an ultramodern version from Doppelmayer using the company's patented 'D-Line' technology for maximum comfort.
The lift, due to be complete in time for next winter, which will feature pull-down weather protection bubbles, will feature a fully automatic underground chair parking facility, the new ropeway control system Doppelmayr Connect, and the chairs will be produced in Big Sky's signature shade of blue.
Big Sky also plans to replace the Shedhorn double chair with a high-speed quad. The new high-speed lift will shorten the uphill ride by nearly two thirds.