British Ski & Snowboard and Disability Snowsport UK Bodies to Combine in 2022 Efforts
Started by J2SkiNews
in Ski News

03-Jul-2018
Login
To Create or Answer a Topic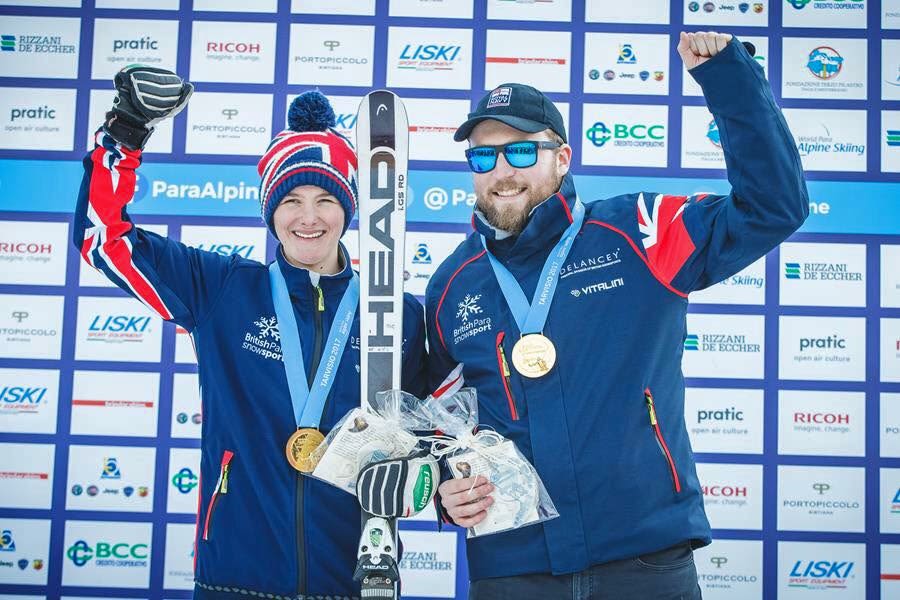 Within 24 hours of UK Sport announcing their investment into winter sports for the Beijing Winter Olympic and Paralympics 2022 cycle was increasing by approximately a third, compared to the Pyeongchang build up period (to £6.75 million allocated to Olympic snowsports and £3.5 million allocated to Paralympic snowsports), British Ski & Snowboard and Disability Snowsport UK (DSUK) have announced that their Olympic and Paralympic teams will now be merged into one programme.
As a result the elite programme currently provided by British Parasnowsport – which is overseen and managed by DSUK – will be integrated into British Ski & Snowboard from the 2018/19 season onwards, while DSUK will continue working towards ensuring anyone with a disability has the opportunity to experience skiing and snowboarding.
"The collaborative move means that Para Alpine, Para Nordic and Para Snowboard programmes will now be able to tap into the coaching expertise within the Olympic squads and the relevant research and innovation projects across the disciplines. Importantly, specialist Parasnowsport coaches will continue in their roles, ensuring a seamless transition for the athletes themselves," a media statement this afternoon from British Ski & Snowboard claims.
Following the integration of the programmes, British Ski & Snowboard will now be responsible for disciplines pertaining to 49% of Winter Olympic medals and 97.5% of Winter Paralympic medals (relevant to PyeongChang 2018 events). No other UK national governing body is responsible for a higher proportion of contestable medals at the summer or winter Olympic/Paralympic Games.
"There is a natural fit for all British snowsports – both para and able-bodied – to be integrated within the same organisation and this period post-PyeongChang is the perfect time to get things started," said Vicky Gosling OBE, CEO of British Ski and Snowboard, adding,
"There's been a huge amount of work done behind the scenes by British Ski & Snowboard, DSUK and UK Sport to ensure athletes' preparations for the upcoming season are not affected in any way by the changes being made behind the scenes."
The move will allow DSUK to focus directly on driving participation programmes for anyone with a disability who wants to get involved in skiing or snowboarding, as well as developing the next generation of aspiring elite athletes.
"BSS will keep a strong relationship with DSUK to ensure pathways between the grassroots and elite levels of the sport are maintained, as it already does with the home nations in other snowsports disciplines," the British Ski & Snowboard release continues.
"Both the Olympic and Paralympic ski and snowboard squads did brilliantly well to achieve such success while meeting their medal targets in PyeongChang, sparking an upsurge in interest in snowdomes and dry slopes across the country," said Liz Nicholl, UK Sport Chief Executive, "So the time is now right to think about how to build on that success, align expertise and support to help their athletes succeed once again in Beijing in 2022.
"This move will benefit both teams as they collaborate and work more efficiently and effectively together, maximising the impact of the resources they get from National Lottery funding.