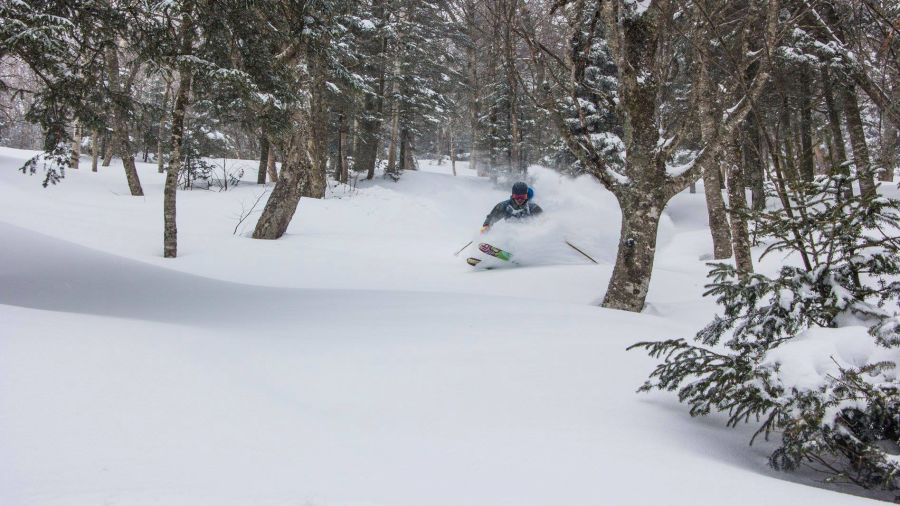 Several ski areas in North America have announced they're extending their ski seasons – in some cases in to May – following heavy snow in the past week in ski regions from Colorado to Maine.
Winter Park in Colorado which was due to close today has announced it will stay open a further fortnight with its Mary Jane terrain lift-served until May 6th following more fresh snow there last week. It joins Loveland which had already planned to stay open to that date and A Basin which will be open at least in to June in Colorado.
Snowbird
in Utah to the north, where the season will run another three weeks, reported more than a foot of fresh snow in 24 hours.
The snow in the US Midwest made V news however with some areas reporting up to 80cm of fresh snow in three days last week, in many cases the most at this time of year ever reported. The temperature dropped up to 40 degrees Fahrenheit in a day and ski areas said conditions were better than they had been in January.
Most ski areas in the region had closed, some back in March, but several re-opened this weekend and those still open that had planned to close in states like Wisconsin and Michigan extended their season.
There was up to a footy of snow on the East Coast too resulting in two areas –
Sugarbush
and
Jay Peak
in Vermont, announcing seasons extended to May 6th as well.
Killington
, usually open later anyway, hasn't named a closing date and at time of writing
Sugarloaf
and Sunday River in Maine and Wildcat in New Hampshire were still open with no closing date specified as well.
North of the border Mont
Sutton
in Quebec has also extended their season to May 6th and there's been fresh snow reported at still-open ski areas like Lake Louise and Sunshine at
Banff
as well as already closed areas like Sun Peaks in BC.