PR just in from
Arc 1950
; which is looking like it could be a fun place to end the season?
Arc 1950 wrote:Spring brings warmer temperatures, sunshine and ideal skiing conditions for a great end to the season in Arc 1950, closing on 28th April 2018.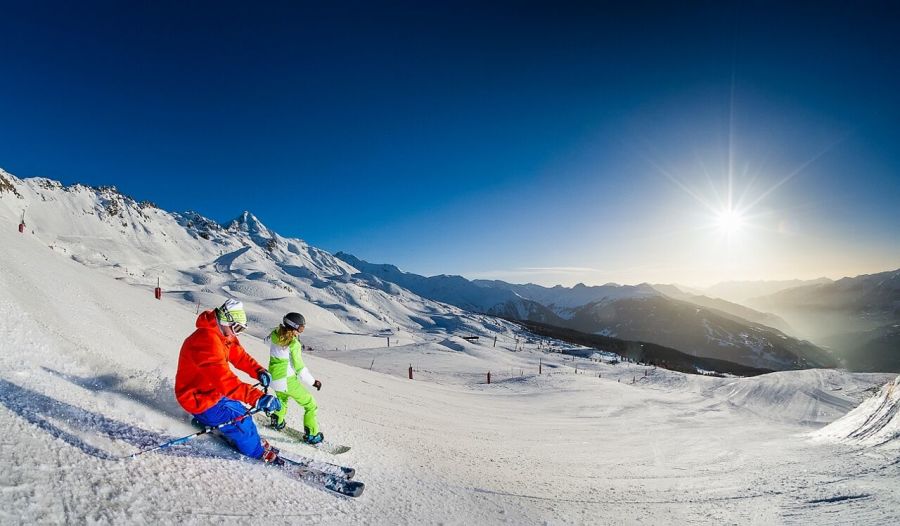 Photo (c) Andy Parant
They're running the following events over the next few weeks :-
Arc on stage
From April 7th to 14th
All week long, Arc 1950 will be hosting concerts and shows at the end of the skiing day for everyone to enjoy.

The Great Sale
From April 14th to 21st
See you in the Arc 1950 shops during the Great Sale for great deals on the world's top winter clothing brands.

Closing Week
From April 21st to 28th
To celebrate the end of the season in style, Arc 1950 Le Village invites you to make the most of its sunny terraces with barbecues and concerts.
ACCOMMODATION SPECIAL OFFER
Springtime also means special offers. Pierre & Vacances Premium Arc 1950 is offering a 20% reduction on your
accommodation between 7 - 28 April, 2018. Book your holiday straight away on our website www.arc1950.com