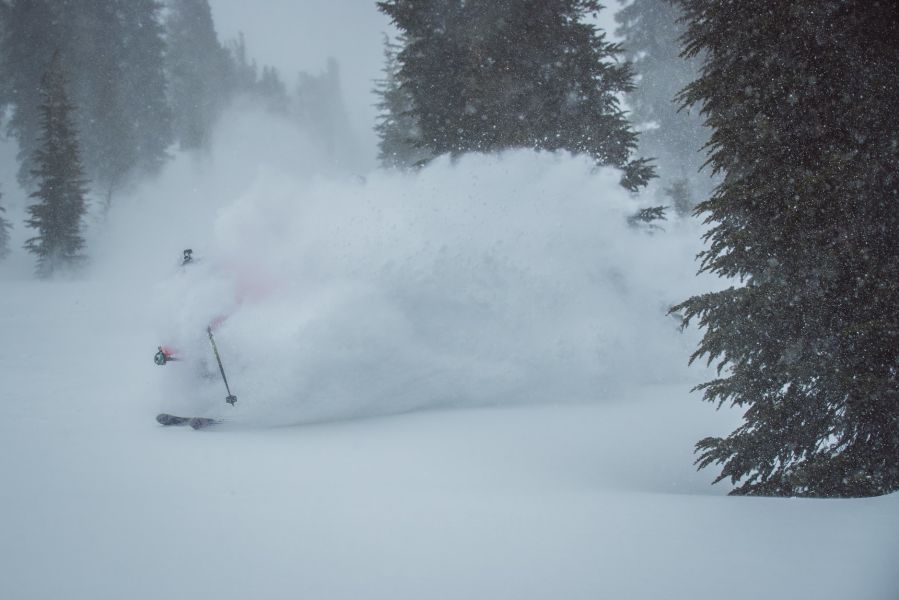 Ski resorts in California have received huge snowfalls from a major storm that has hit the Pacific-coast state.
After an exceptionally snowy winter 16-17 brought to a end a four year drought last season, this winter had been another largely warm, dry one in California's mountains until recently, and few areas had managed to open all their terrain.
However the past week has proved increasingly snowy with the 48 hours over Thursday and Friday see in a full blown storm which brought up to 90cm (three feet) of snow in 24 hours to some areas, and 1.8m (six feet) over 48-72 hours. Squaw Valley said it has had eight feet (2.4m) of snow over the past week.
The snowfall has not been arriving without the issues associated with a lot of snow arriving in a short period of time. With winds gusting to 150mph at times there was a full scale blizzard and a snowboarder died near Squaw Valley on Thursday after apparently getting lost in the extreme conditions.
Five people were injured, two seriously, at the same resort yesterday after getting caught by an avalanche.
Squaw Valley closed yesterday afternoon after that accident and has delayed opening this morning whilst avalanche mitigation work is carried out.
California has a particularly strong reputation as a spring skiing destination with a number of the state's areas normally staying open to May, June or even July with Mammoth making it to August last winter.
Bases are now as deep as 3.5m (Squaw Valley again) so it's looking good for Spring 2018.