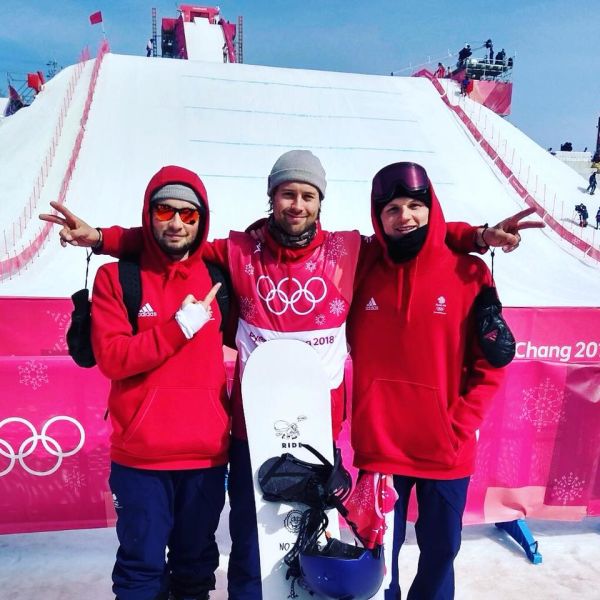 Team GB's Billy Morgan will appear in his second Olympic final at 1an GMT tomorrow morning as the first-ever medals are decided in the men's big air at the Alpensia Ski Jumping Centre.
Snowboard big air is making its Olympic debut in PyeongChang and Morgan took one of the last places in the final after finishing sixth in his heat earlier in the week.
The 28-year-old was a finalist in slopestyle four years ago in
Sochi
where he finished tenth, and he will be aiming to record another top 10 result for the GB Park and Pipe squad in PyeongChang.
In qualifying, riders took the best score of their two runs to determine their position. Tomorrow, each of the 12 finalists will get three runs with their best two scores added together to determine the overall ranking.
"It's going to be mental in the final," said Morgan after Wednesday's qualifiers. "I would need a lot of luck to podium now after seeing what's going on. But anything can happen, I will try my best."
The final commences at 1am GMT and Morgan will be the second rider to drop.
ALPINE: TEAM EVENT at Yongpyong Alpine Centre
History will also be made on Saturday morning when the inaugural Olympic Alpine Team Event takes place.
The event features head-to-head racing over a shortened parallel slalom course with giant slalom gates. Two women and two men will face off against each other in individual match-ups with one point recorded for each victory. If the scores are tied after the four races, combined times are used to determine the winning team.
Team GB will be made up of Charlie Guest, Alex Tilley, Dave Ryding and Laurie Taylor. Ryding, in particular, has had success in this format with two top-four finishes in World Cup parallel slalom events. Alex Tilley also qualified well in this format at
Courchevel
in December.
The British quartet has been drawn against USA in the first round at 2am, however the Americans are without superstar slalom specialist Mikaela Shiffrin who is not participating. That opens the door for Britain who collectively have had better slalom results at these Games than their opponents.
Should they win their way through the opening round, Team GB will face a quarter-final assignment against Norway or the Olympic Athletes from Russia.