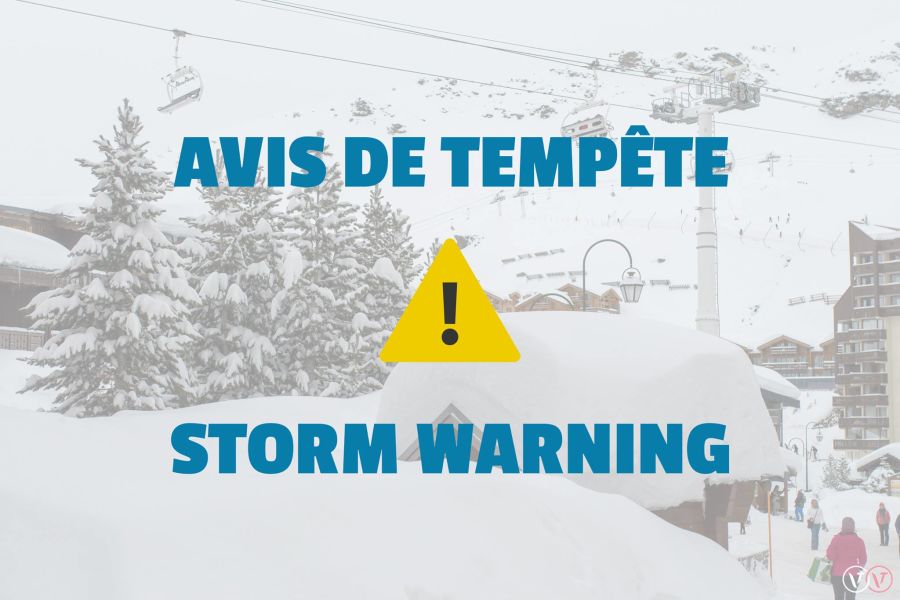 Val Thorens has issued a severe storm warning for a 60 hour period to 4th January, commencing at 9pm tonight.
After heavy snowfall for the past week the resort is expecting a violent storm which they think could potentially bring up to 2.4m (eight feet) of snow and winds of up to 200kph (125 mph)
"The safest measure is to stay confined to your accommodation," the resort is advising.
The resort says that the road up to
Val Thorens
and
Les Menuires
will be closed on the night of 2 and 3 January with other closure periods whilst avalanches are set off. Car park access will be closed for 48 hours to prevent vehicles joining the roads and shuttle buses will stop operating.
On the slopes the 3 Vallées and
Orelle
links are closed and the amount of open terrain will be limited. The risk of avalanches will remain high (4/5 to 5/5).
In the resort people are being advised to stay indoors from 10pm tonight (02 January) and for the duration of the alert. They are also advised to keep away from rooves to avoid snowfall, avoid embankments and not to go out alone.
The snow removal services will have to work continuously to clear snow as fast as possible.