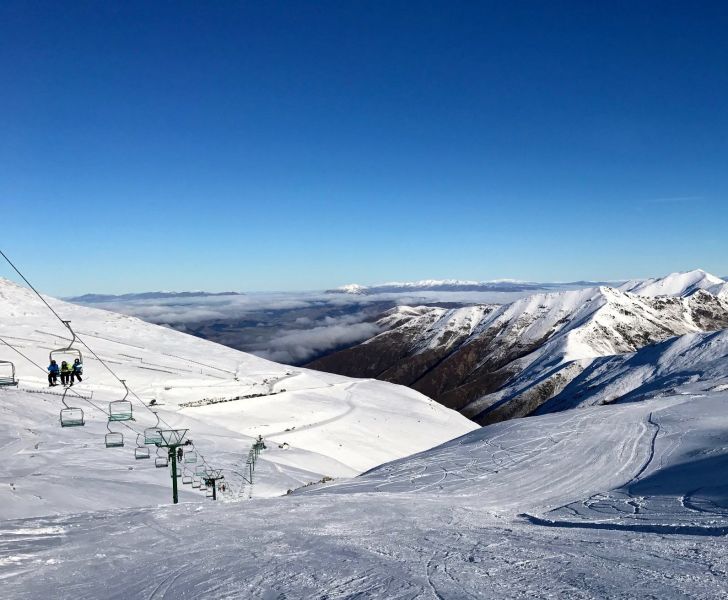 (Calm before the storm? Mt Dobson earlier today)
A major snow storm is due to make landfall in New Zealand shortly. The storm is expected to last for up to four days and deposit up to a metre (40 inches) of snow on ski slopes on the South Island.
Ski areas are torn between excitement and some trepidation at probable infrastructure disruption with snow expected to hit pretty much everywhere below 100m of altitude meaning that road closures and other practical problems seem likely.
This week also marks the start of a key school holidays period of peak business for New Zealand ski areas so whilst more snow is welcome, disruptive weather is less so.
New Zealand's ski areas have had a mixed start to the 2017 ski season with the first areas on the South Island that opened nearly a month ago having a generally good first four weeks with bases building steadily and some good snow falls.
On the North Island it has been more of a mixed picture with June weather too warm and dry leading to some centres delaying planned openings until the past few days when 20-40cm of new snow has been reported in the area.