Dolomites 2017
Started by Wanderer
in Italy

20-Feb-2017

- 13 Replies
Login
To Create or Answer a Topic
Latest images on this Topic...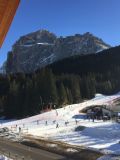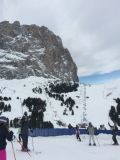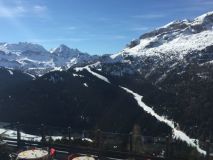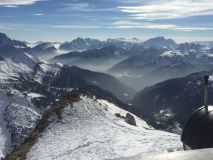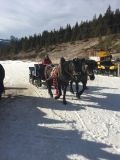 Arrived in Val di Fassa on Saturday afternoon and sorted out skis and lift passes. Sunday morning headed to San Pelligrino area. Not much recent snow but pistes were in excellent condition throughout the day. Great day skiing with virtually no queues and relatively quiet slopes.
Today we headed over to
Arabba
and from there up to the top of the Marmolada. It's a bit of a palaver getting up requiring 3 cable cars. Thankfully, the 2nd and 3rd are coordinated so only one queue. Views from top were spectacular. Very long red off the top. Probably on the dark side of red. Fairly hard packed in places but a great ski. We had along journey home involving several lifts and the nasty stretch of the top of Portovescovo but thankfully it was not too busy when we came down so a bit of room to work with. Some bare or mogully bits on the way home so tricky in places but overall snow is great. A long day but a wonderful sense of going on a journey rather than just up and down.
Not sure of plans for tomorrow- but definitely more skiing. Here are a few photos from today.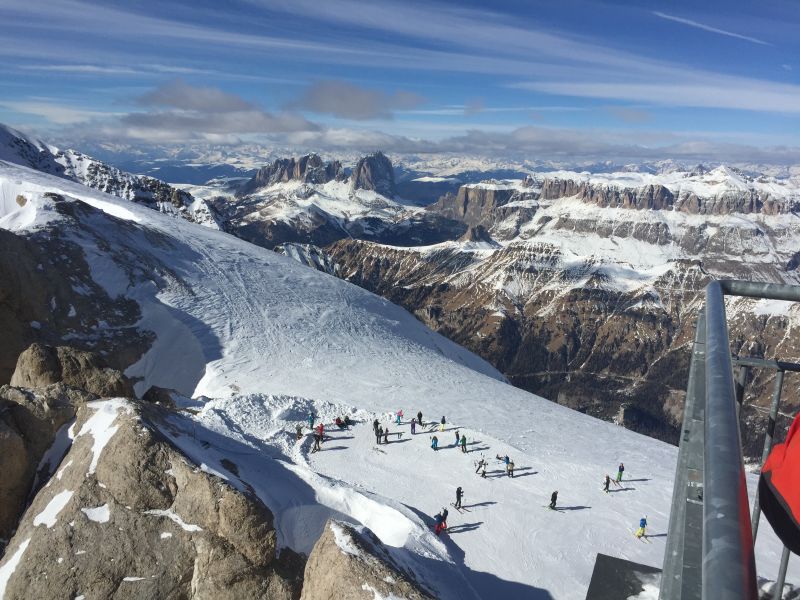 This is the view from the top of the Marmolada @ 3250m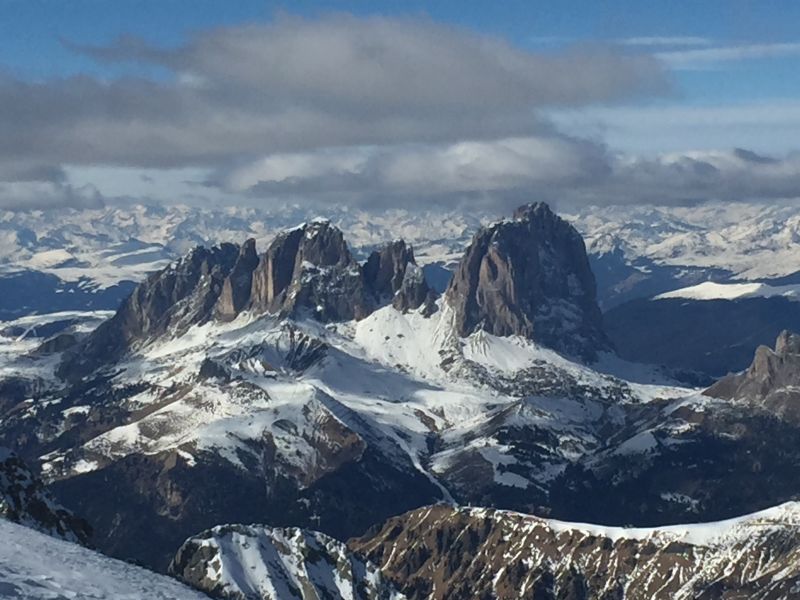 View over to Sella Group from the Marmolada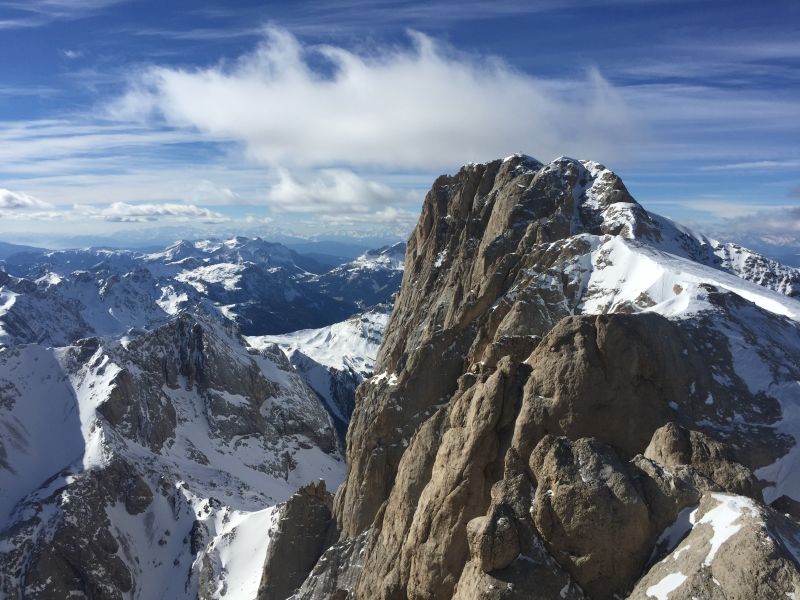 Stunning views! Damn; that's somewhere else added to my list then...
The Admin Man
Our group arrives on Saturday, also Val di Fassa.

I like the area, it is quite varied,and for me, the painting opportunities are really good.

Have a great week.
It's a fantastic area ...I cant wait to go back next year ...apart from the cost of the lift pass a very good value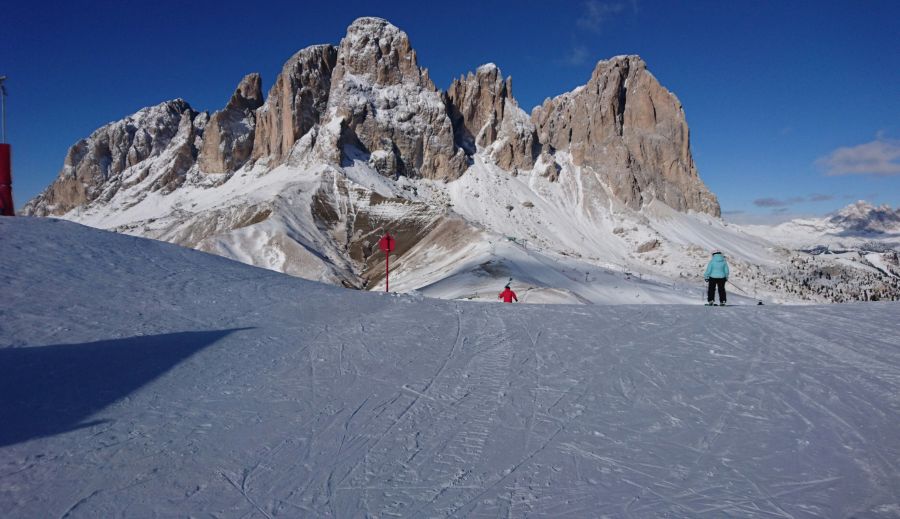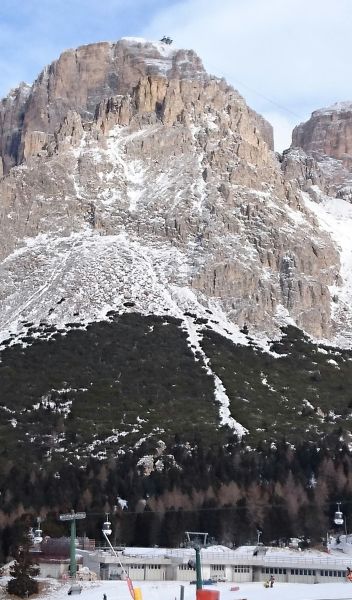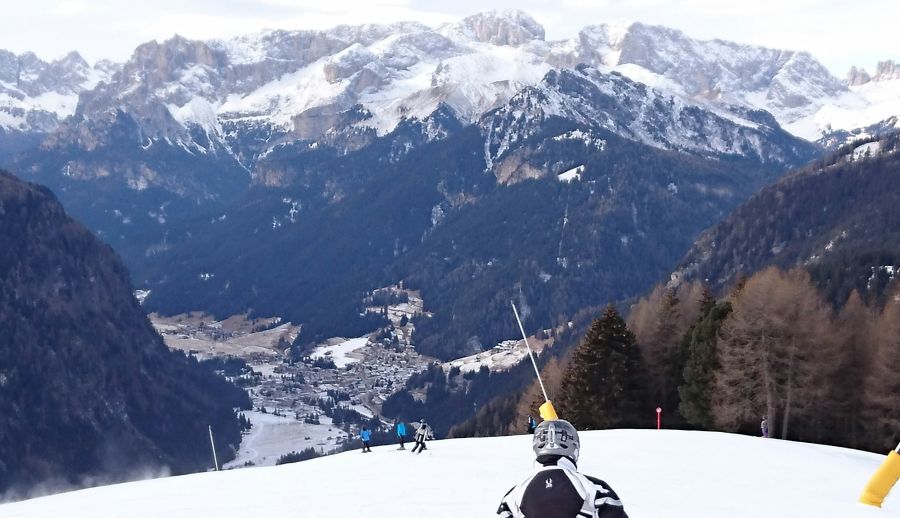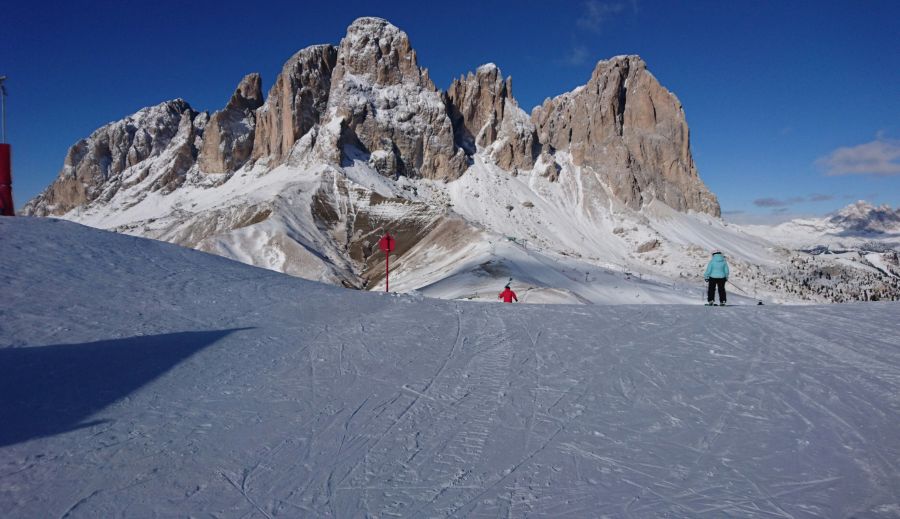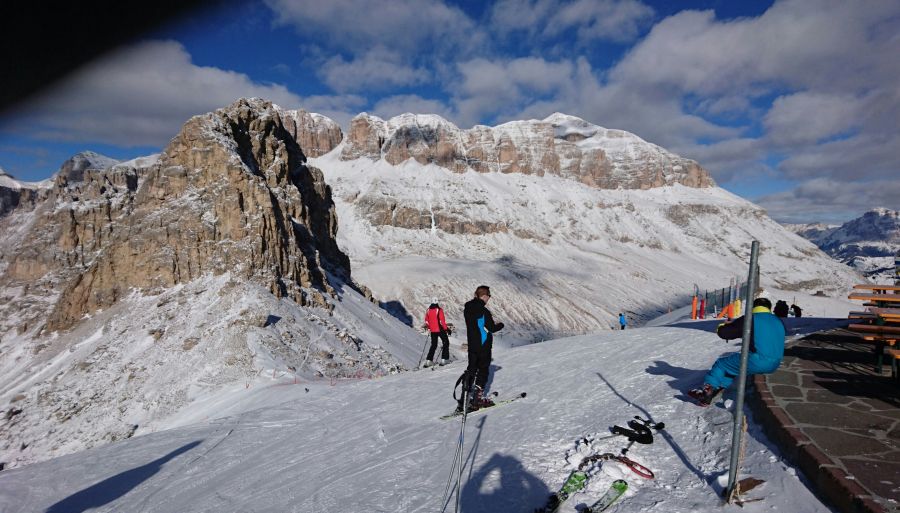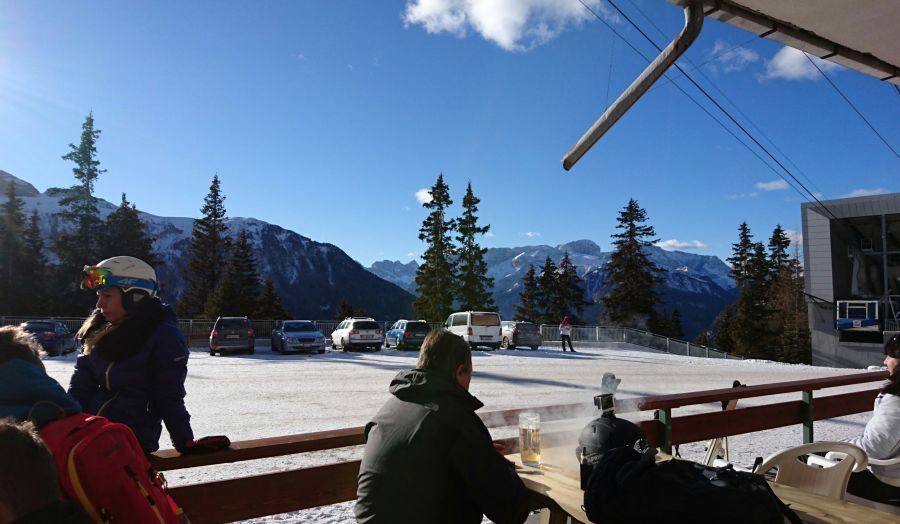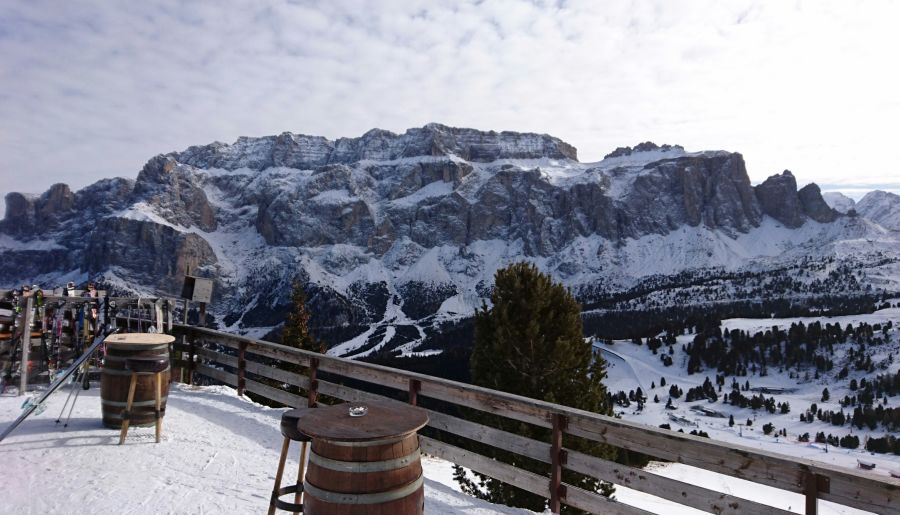 Day 3 , we headed over to the Monte Pana area. It's a small area but lovely and quiet and a few seriously good runs - the red Bravo and black Alpha are super. With few people about and great snow, a chance to let the skis fly.
Day 4 awoke to another glorious day. Decided to head over to st Cristina area but ended up taking bus to Alpe di Suisi instead. A thought it was a standard ski bus connection and so was not ready for a rough journey across mountain tracks - definitely an interesting experience. Lovely few hours over there. Skiing was generally fairly easy and place had a very relaxed vibe. I think people go there to relax rather than push themselves. Lovely lunch in one of the mountain restos with live band playing. Even got them to do Galway Girl.
Not much fresh snow about and surrounding areas quite brown but piste holding up really well for great skiing.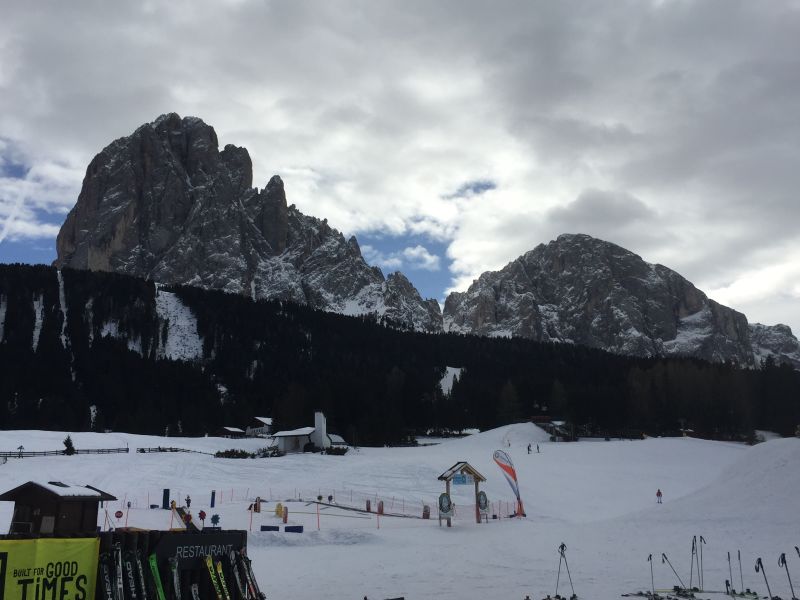 This is a view from Monte Pana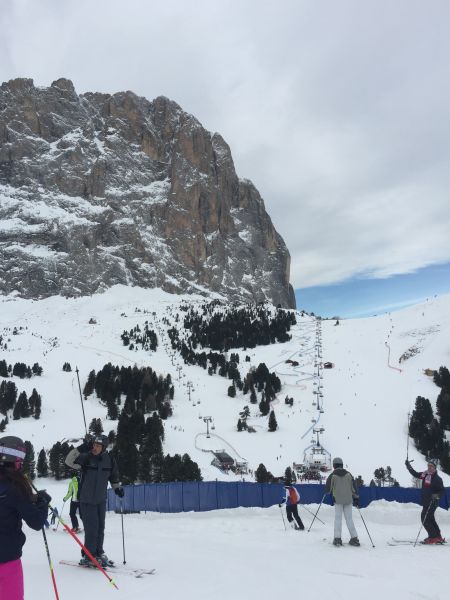 I think this is a view of the piste down from Piz Sella with the Funpark to the side.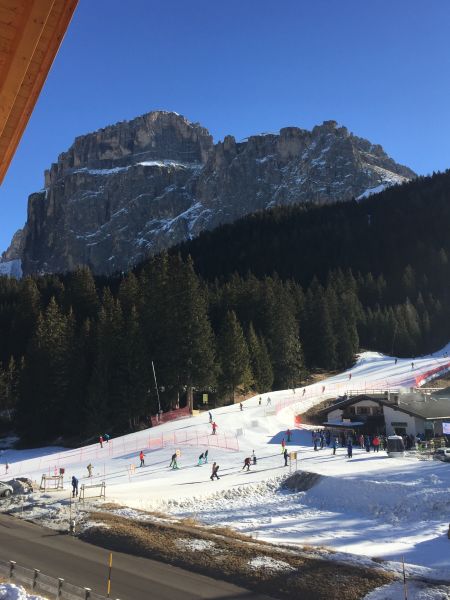 View out my hotel window

Every day feels like a journey rather than the usual up down you get in some resorts. It really is a great area
Day 5 - Thursday, we decided to tackle the long journey over to the Lagazuoi ski tour. According to Google maps, the base of the cable car was 47km from our hotel by road

. The journey over was lovely though many of the slopes were completely brown with only a white slick for the piste. Despite this, the pistes were in great shape
. Unfortunately, on the last run down to the shuttle up to the base of the cable car, my daughter had a minor fall. She subsequently went into shock and we had a lengthy delay at the top of the cable car as the medics fed her sugar to get her over it. Thankfully, a delayed lunch, she was able to ski on. The long "Hidden Valley" run down was actually a bit of a disappointment. Somewhat icy in places and not helped by being a narrow track for long stretches. Having said that the views were spectacular. When you get to the bottom, there is a long flat section. They have horse drawn tows to get you past this section. Quite a novelty but takes a while to "load up" and get going

.
Signposting to get there and get back was very poor. I had downloaded a list of lifts that I needed to take which helped but we still managed to take a wrong turn on the way back. This combined with my daughter's earlier wobble meant that we were not able to make it all the way back to our hotel

. A couple of beers were had in
Arabba
before an expensive taxi ride home.
Day 6 Friday - the weather was closing in with some fog up high and snow forecast so we stayed in our own valley - basically skiing in the Col Rodella and Belvedere areas. Nice long runs down to the valley from either side. given the conditions, we indulged in a long lunch in Rifugio Frederick August to the side of Col Rodella. It has a giant statue of a bull on the way down to it and its own short little drag to get you back on the slopes. The food was excellent though not cheap.
Day 7 Saturday. Bright sunshine again and we headed over towards Selva and down the wonderful Sasslong piste. It was in great shape and very quiet so high speeds were the order of the day

. Much fun had. We then took the funicular up to the Col Raiser side. After lunch at the top and a couple of runs up there we headed down the aptly named La Longia - a 10km long red into Ortesei. Its a wonderful run. A toss up between the Sasslong and it for my favourite run of the week, though Alpha and Bravo above Monte Pana are firm friends as well

.
Headed down into Canazei after skiing for the Ireland v France rugby match. Watched it in the bar in the Dolomiti Hotel. Had expected a bit of a crowd but we were the only group watching. Dave Mac had said he might get in but unfortunately, I didn't get to meet him. Still, a good Irish victory was most welcome

.
Day 8 - Sunday. We had time for a few hours skiing before heading to the airport for a late flight. Didn't venture too far but still made it over to Monte Pana for a last go at the Alpha/Bravo slopes. Managed about 4 hours skiing before we had to leave

.
After a quick shower and change headed off. The traffic on the way to Bergamo was very heavy but kept moving so the journey took us a little longer than expected but within our contingency

Overall a fantastic trip and my love affair with the Dolomites deepens. The area is simply vast and the sense of touring that you can have is wonderful. Despite little or no snow for ages, the pistes were in super condition while the lift infrastructure is generally excellent. Add in good quality food and drink at very reasonable prices and lovely people, there is not much to dislike

Most unusually, we did not meet another Irish person on the entire trip. The hotel was mostly filled with Italians with a few Germans, Swedes and a family from the Czech Republic. Not a lot of Brits about - a stronger presence in the Arabba and Alpe de Suisi areas. It seems fairly popular with the Swedes with busloads of them driving all the way

.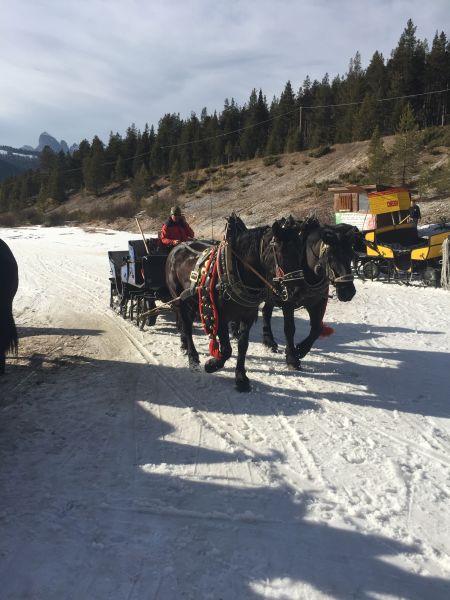 One of the Horse tows returning to pick up more customers!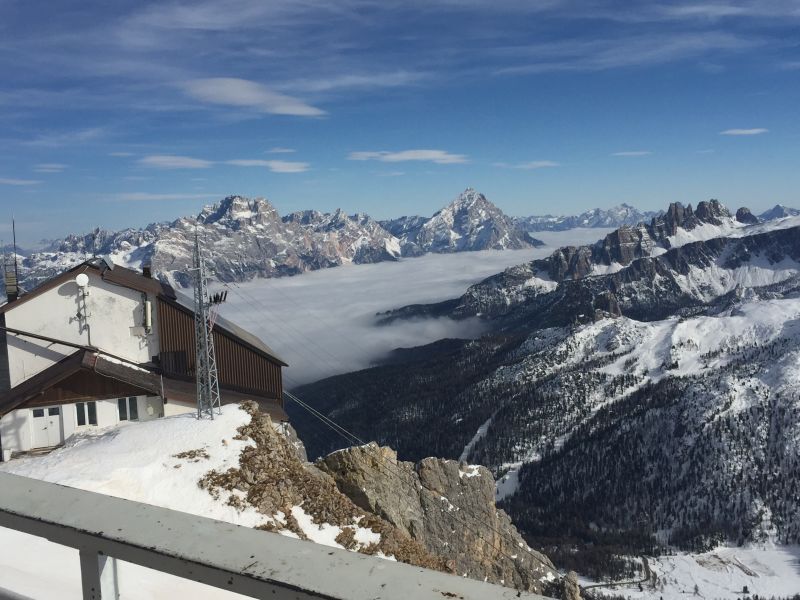 View from top of Lagazoui at 2800m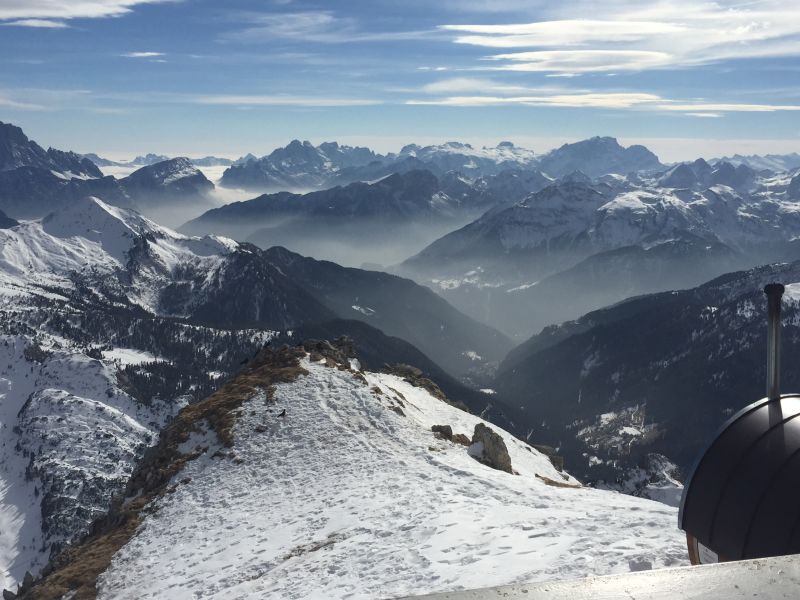 Another view from top of Lagazoui at 2800m.
A few more photos: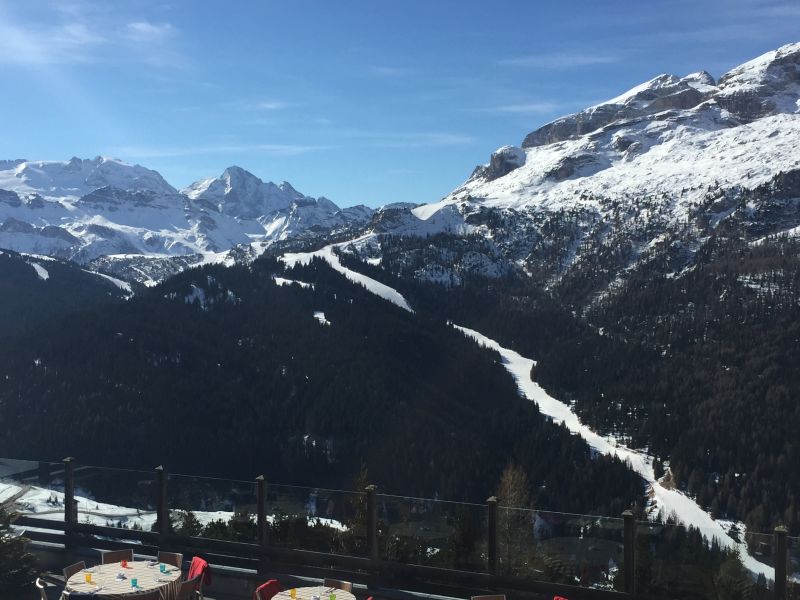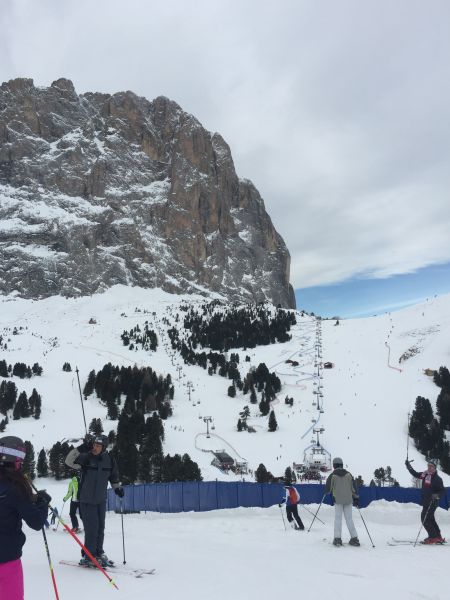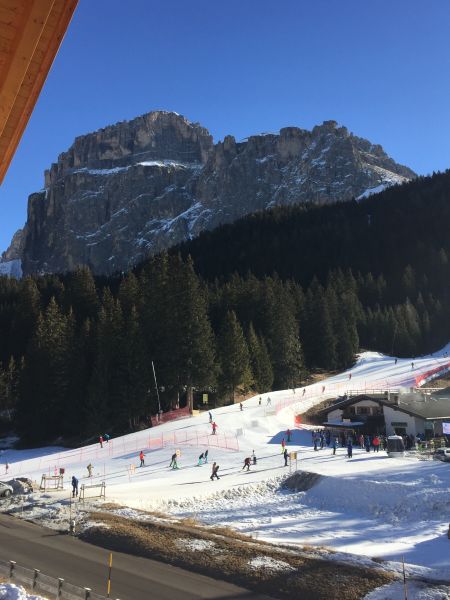 A bit of GoPro from the Sasslong piste:


Topic last updated on 02-December-2017 at 18:54