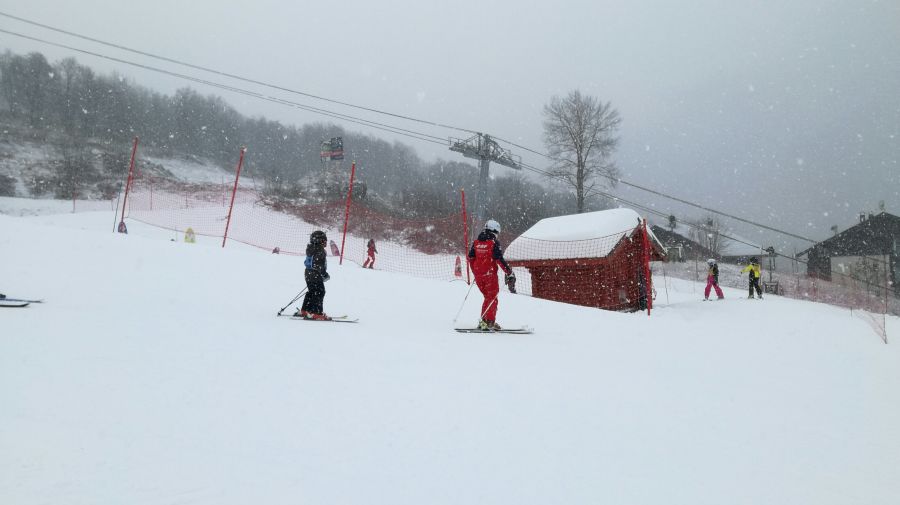 Snow has begun falling heavily in the French and Western Swiss Alps today as well as in Western Italy and down in the Pyrenees. St Martin de Belleville in the 3 Valleys is pictured above this morning.
Forecasters believe that this snowfall will be more substantial in the area than last week's, which brought heavy snowfall to the Western Alps but rather stalled before reaching the West, with only a few centimetres recorded at some French areas.
This time forecasters expect 30-40cm for most resorts in the Western Alps by the end of the week and possibly as much as 60cm (two feet) down in the Pyrenees.
Cauterets
in the French Pyrenees for example has already had 20cm of snow in the last 24 hours and is forecast to get another 40cm by the weekend.
In the Alps forecasts currently predict 40cm for Megeve, 30cm for Les Arcs, 31cm for les Gets and
Courmayeur
and similar 30-40cm forecasts for almost all leading resorts in the Western Alps.
Meanwhile in the Western alps conditions have been transformed at ski areas in much of Austria and Southern Germany. Most ski areas have now had at least two feet (60cm) of snow in the last seven days there and some as much as 1.5m (dive feet). Above Garmisch, Germany's highest ski area at the Zugspitze Glacier has had almost a foot/30cm of fresh snow every day and has now reach 2m of snowfall in the last 7 days.