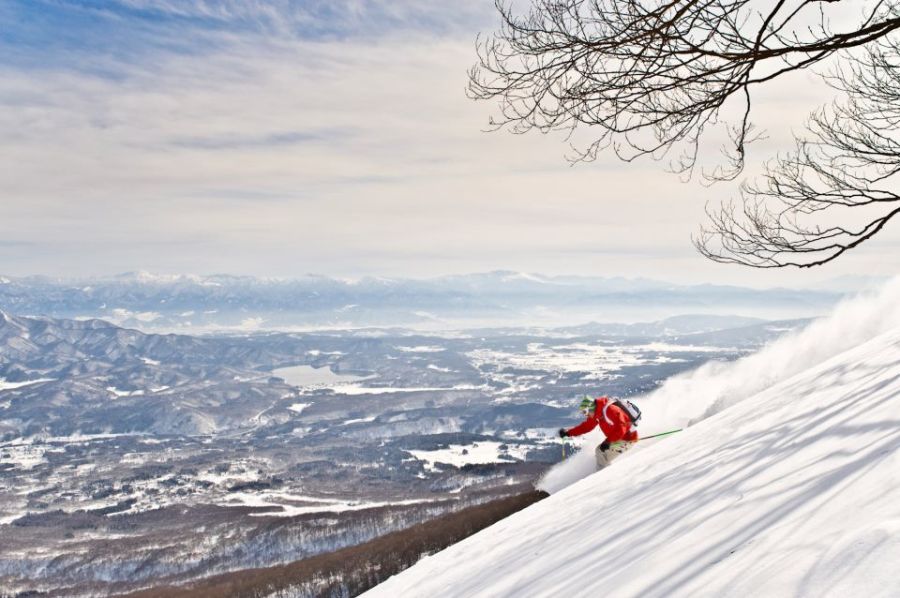 There have been some big snowfalls in the past 72 hours in Japan.
Myoko in
Niigata
has received more than 1.2m (four feet) of snow over the last three days, 55cm of it (almost two feet) in the past 24 hours alone
(library pic above).
In Hokkaido, the famous island home of many of the world's snowiest resort in Northern Japan weekend snowfall at the main city of Sapporo included an overnight accumulation of more than 60cm (two feet) of snow causing the cancellation of hundreds of rail and air services.
According to the Japan Times more than 240 flights were cancelled and nearly 130 rail services – the biggest number for almost 30 years for the first half of December.
At Hokkaido's main ski areas up to a metre of snow has been reported falling. At
Niseko
there's been 66cm of fresh snow, taking the season total-to-date to 185cm.