Please use this Topic to request Ski Areas to be added to our Snow Reports, or to the list of resorts available by e-mail (see your
Profile
area).
Before making a request, please do double-check that the ski area is not already on our list; we now cover a vast list and it's easy to miss one!
Our Snow Mail Resort Selector looks like this :-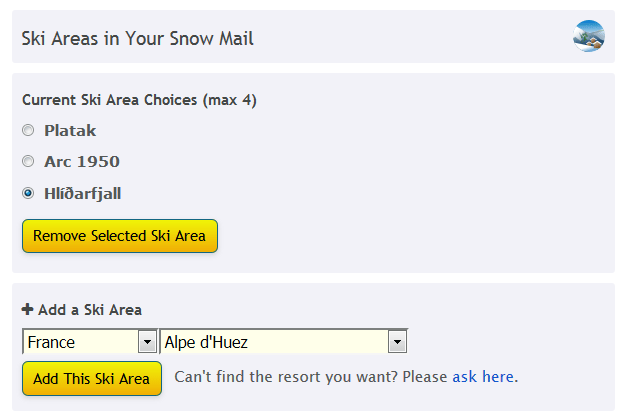 [This is an inactive picture - visit your Profile to change your resorts!]
Almost all ski areas for which we currently have forecasts are available from the drop-down, and resorts are grouped by country.
You can choose to get Snow Forecasts for any 4 out of more than 2,000 ski areas in over 40 countries... 8)
We'll use this Topic to notify you when new Ski Resorts are added to our coverage.