Pistes a little busier than yesterday, but a full day of great skiing under blue skies (after a little cloud this morning).
Thought I'd post up a few pictures to try and show the reality of the snow cover; above about 1700m it's actually pretty good and 99.9% of the pisted surfaces above Arc2000 are in good shape.
So, as an example - here's the top of the Arondelieres red, that drops down from the base station of the Aiguille Rouge cable car :-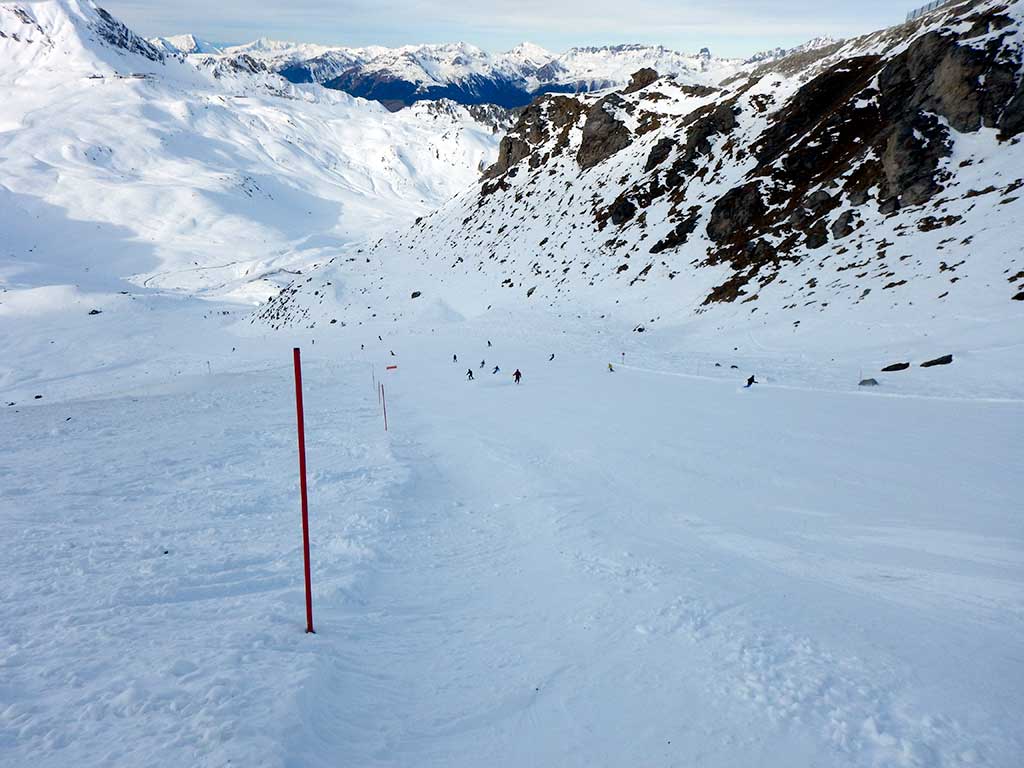 The off-piste rocks have been exposed to sun and wind, but the snow on the piste (and beside, in most part) is very skiable with a few cms of loose powder on a firm base...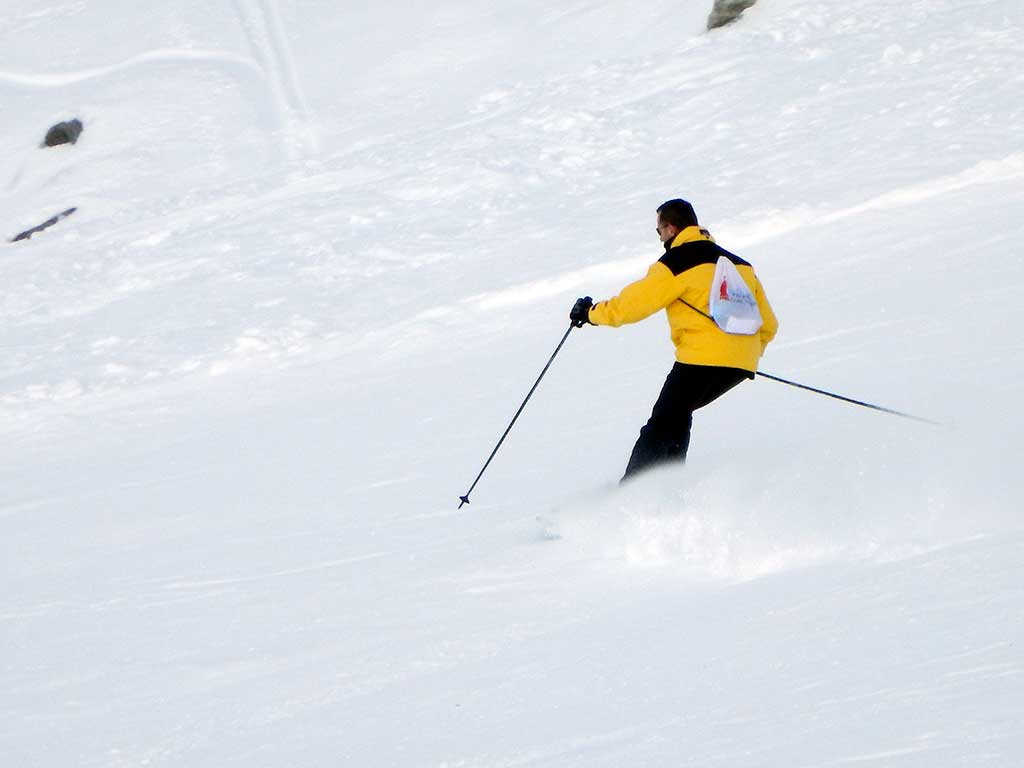 It's a similar story in the 1600/1800 valley, with snow thinning a bit on pistes below 1700m-ish, but still good skiing...
Here's the top of the Arpette chair, and the view down toward 1600 showing the well-covered pistes...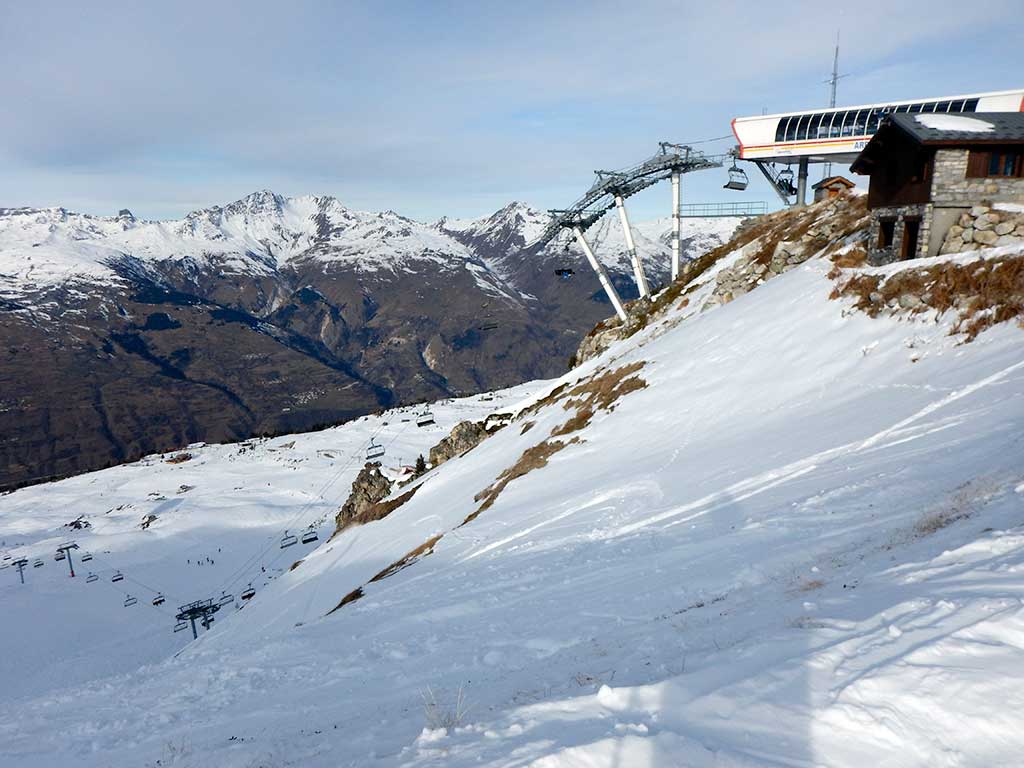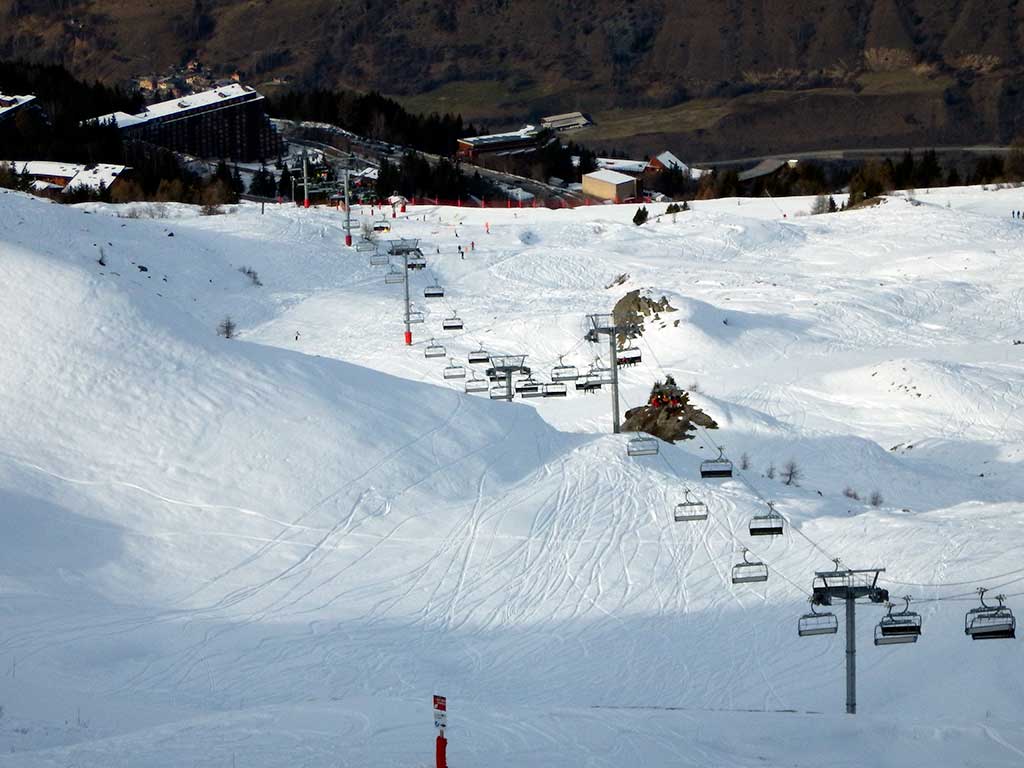 We obviously can't judge the lowest ski areas further South, but we hear of good snow conditions in
Espace Killy
and Three Valleys also.
Will post further updates as the week develops - and we're still hopeful of a light top-up mid-week but we shall see...