Messages posted by : tima
It was awesome. I have skiied since I was eight (which was a long time ago) and this was one of my favourite places to ski. Most runs we had pretty much to ourselves (even at half term). Great reds and blacks and whilst we didn't have snow whilst we were there, I could see that there was a lot of easily accessible off piste.
Kids had a ball especially once they had their confidence and started skiing the tree lines

Going back next year twice now


Trencher wrote:
Like so many things, there are aesthetic choices to be made and it's hard to judge from two photos. For me, once the outside ski is no longer fully engaged, it's not skiing, just squatting on the inside ski. It's a fine line, but to each his own.

I agree. Not a fan of the body carving thing myself either but when you see the video. The way he skiis is not body carving just extremely laid out race carving. It is a true delight to watch. Video is on the way just trying to do the footage justice with the editing.
I'm not saying I was in quite the same position but trying to get there. Butt on the snow though which I was well chuffed with.

Truly inspiring to follow someone so good. Well worth the money for the two private lessons I had. Feel like my skiing has taken on a new level.
I need to move to the snow.


Video on the way which truly shows his skills.
Thought i would post some photos a captured off of my GOPRO during a carving lesson I had last week in Superdevoluy.
I felt like I was ten again chasing the instructor down the mountain. Instructor was Eric Brocardi from Superdevoluy (France).
Awesome fun skiing like this for two hours solid. Legs were a bit sore.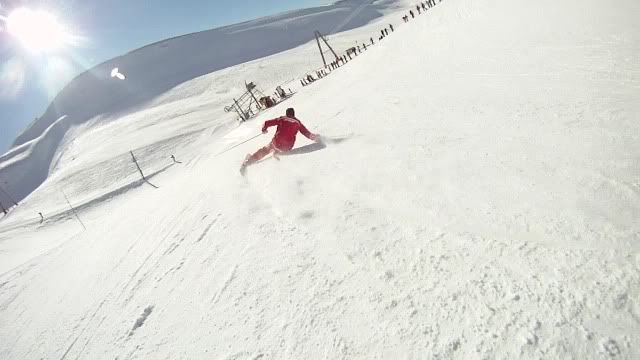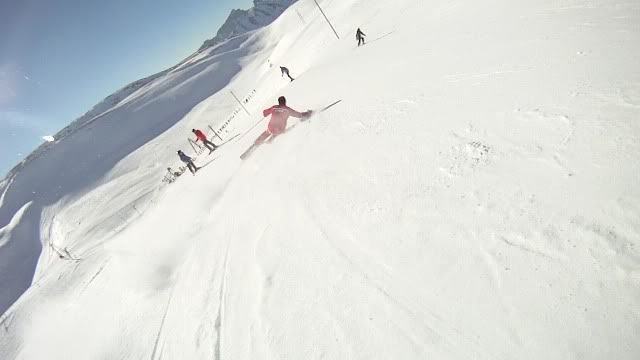 Not sure of a particular guide but get a good one and it will be awesome. Loads of off piste down in the Coll de St Bernard. Be careful in Italy as it is illegal to be offpiste if the avalanche risk is red (i believe)
Thanks. I am so excited I can hardly contain it

Video will be out shortly afterwards.
NellyPS wrote:or go to your nearest indoor ski area for a slide.

Bummer i can't do that. It would cost me as much as going skiing. I live in Jersey

Idiots won't build a sliding facility over here.
I guessed that we all had the same sadness as everyone on here

The worst part for me is that we have decided not to tell the kids as a massive surprise but my kids keep asking if we can go and I have to lie and tell them we cannot afford it. Can't wait to tell them where we are going after the first night stop


Change Forum
J2Ski Login
Not a Member?
Get FREE Snow Reports by e-mail.
Sponsored Links
Save on Ski Hire
Book Online and Save at least 20%.

The Wigglies!
Using the Forum

Posting Pictures & Youtube Vids
View the J2Ski Members List.