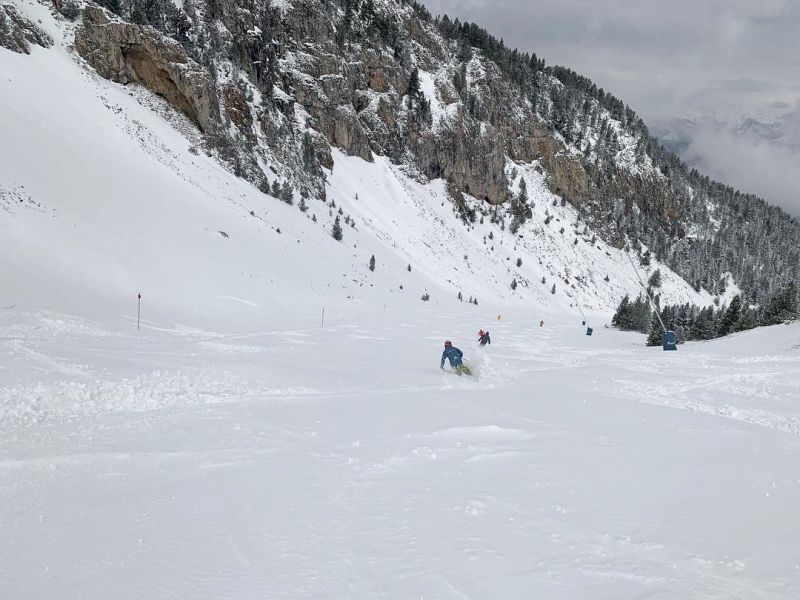 Although around 95% of ski areas in the Alps have ended their 2018-19 ski seasons with most of those that were still operating making Easter Sunday or Monday their final day this year, heavy snowfall is being reported on higher slopes in the Alps and in the Pyrenees.
Although temperatures in the valleys are moving well above freezing and in many cases into double figures so rain is falling, up above about 2,000 metres altitude it is currently sub-zero and snowing in many areas.
Italy's
Monterosa
region is the first to report snowfall of "50-60cm" on its higher slopes, where a handful of lifts are still operating through to May 5th.
Other still-open areas where it's currently reported to be dumping up high include Cervinia-Zermatt,
Chamonix
, Tignes-Val d'Isere and St Moritz.
The snowfall is forecast to ease off later today and tomorrow before falling heavily again on Friday.
Similar high altitude snowfall is also being reported in the Pyrenees where Arcalis in Andorra is still open as are five Spanish areas including Astun and
Masella
and in the Dolomites at Cortina d'Ampezzo which will keep its high slopes open to the start of May.
About 150 ski areas are currently still operating in Europe but this number will drop to around 50 for the start of May after the coming weekend.