Ski Instructors, Schools and Group Lessons in Burke Mountain, United States
Burke Mountain Ski Schools
Ski Instructors, Ski Schools and Mountain Guides in the American Ski Resort of Burke Mountain.
The following links to Ski Schools and Instructors in Burke Mountain are provided for information, and the sites linked are not endorsed or guaranteed by J2Ski.
Ski Schools and Snowboard Training - Burke Mountain
Burke Mountain Academy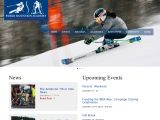 BMA is the nations first ski racing academy. Aspiring young alpine and nordic ski racers devote themselves to becoming Olympic skiers and obtain outstanding academic achievement along the way.