Val Thorens
has released details of two electric vehicle innovations coming for this winter.
A futuristic electric buggy-like machine called the 'Z Green' will make getting anywhere in the resort possible, particularly for passengers with reduced mobility. The Tourist Office is offering two 'Z Green' vehicles available for free for visitors with disabilities.
In addition, the 'Z Green Park' - a dedicated snow circuit for anyone wanting to put these little machines through their paces – will be opening on an off-road track. The 'Z Green Park' is located near the P4 parking area.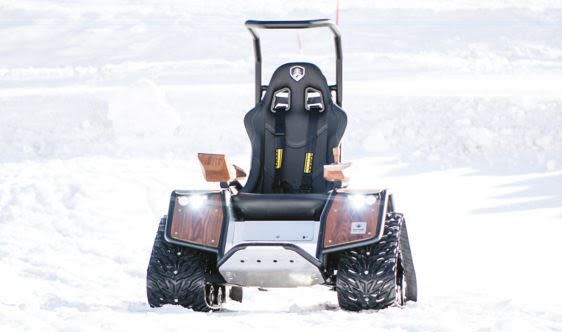 The first self-driving electric shuttle bus in a ski resort
The second innovation is the introduction of 'Berto' - a fully autonomous self-driving electric shuttle bus.
Seating 15 passengers, 'Berto' will transport skiers and locals around the resort for free with zero emissions and is a world first for a ski resort.
'Berto' was trialled in Val Thorens in March 2019 when it underwent thorough testing and it will be fully operational for the 2019/20 winter season.
The shuttle bus is packed with cutting-edge multi-sensor technology, using cameras and GPS to navigate. It can travel up to 25 kph