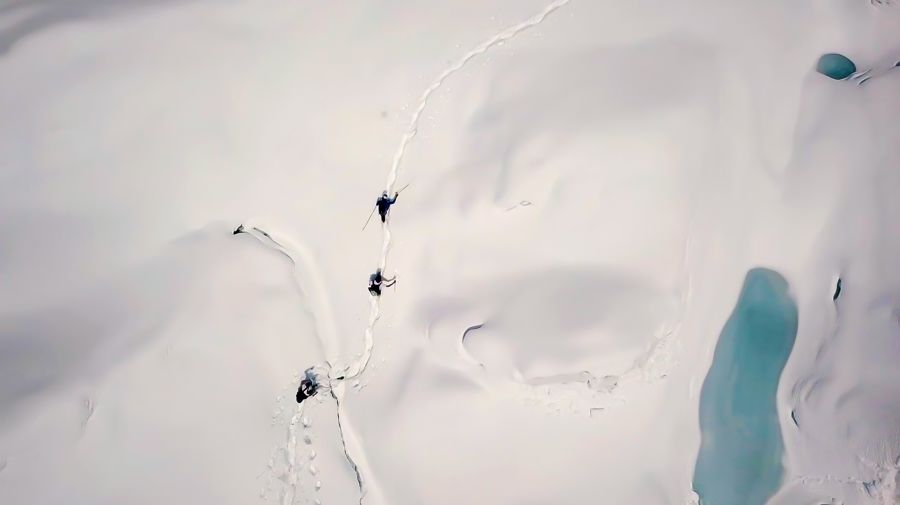 The Polish ski mountaineer Andrzej Bargiel is reported to be back in the Himalayas with the intention of becoming the first person to ski down Everest without using supplementary oxygen.
Last year Bargiel became the first person to successfully ski down the world's second highest mountain, K2, after several others had abandoned their attempts or died whilst trying to achieve the same feat over the previous decade.
Everest was first skied from the top in the year 2000 by Slovenian skier Davo Karničar and has been skied by several others over the nearly two decades since, but all previous descents have been made with the skiers taking oxygen.
Bargiel has also announced that he plans to make the most of there being fewer people on Everest this late in the season, and on snowier conditions than in the summer, to enable to him to ascend the mountain and ski down again without removing his skis.
Andrzej Bargiel and climbing partners Grzegorz Bargiel and Jakub Poburka are reported to have already left for Namche Bazaar to begin their climbing activities.
"As there will be a very few climbers on Mt Everest in the autumn, it will be easy to ski down from the roof of the world," Bargiel told The Himalayan Times before departing Kathmandu.