World?s Deepest Snow Depth Reaches 6 Metres / 20 Feet
World?s Deepest Snow Depth Reaches 6 Metres / 20 Feet
World?s Deepest Snow Depth Reaches 6 Metres / 20 Feet
Published : 15-Jan-2019 05:06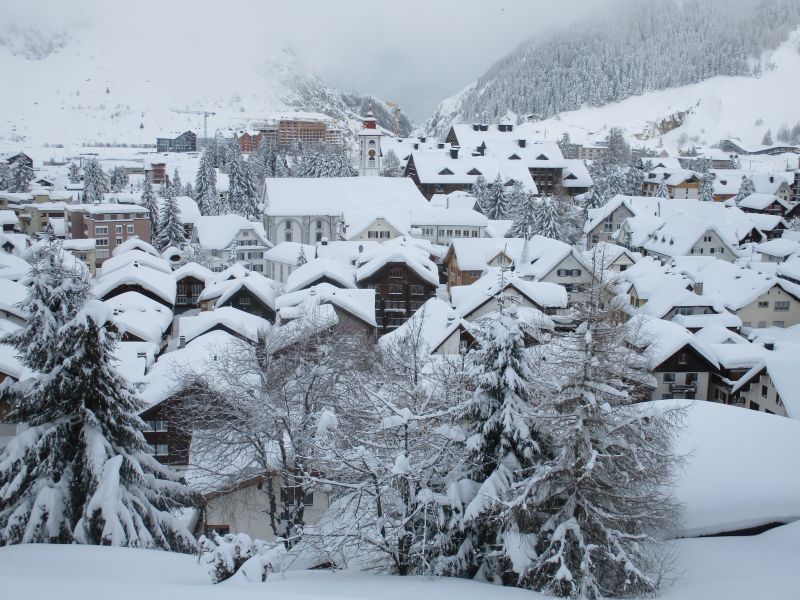 The world's deepest snow depth reported by a ski area has reached 6 metres or 20 feet on higher slopes at the Swiss resort of Andermatt Sedrun-Disentis.
It's less than a week since the resort became the first to report a snow depth of 5 metres, again the first in the world to do so, but it has had more than a metre of snowfall in the interim, the latest 35cm in the past 24 hours.
Road access to the village of
Andermatt
is currently blocked by snow and avalanche risk although it can be reached on a shuttle train via the Gotthard Tunnel.
Resort teams are working hard to open more terrain and the recently completed lift and piste connection between Andermatt and Sedrun should re-open tomorrow, as should the road in to the resort.
The sun has been shining again this afternoon and tomorrow is expected to be a perfect powder day in the areas that have been opened.
Meanwhile the avalanche danger level in parts of Eastern Switzerland has risen to the highest, level 5, for the first time, following a similar move in parts of Austria last week. In Andermatt ? Sedrun ? Disentis it is currently level 4.
A second ski area has passed the 5 metre base depth level on upper slopes, Loser in Austria, which has been closed for more than a week due to issues caused by too much snow, is currently posting a base of 5.1 metres on upper slopes.
© Copyright J2Ski Limited, 2018. All rights reserved.