Les Arcs Season Thread. (Where you can ask questions on Les Arcs , La Plagne or chat)
Les Arcs Season Thread. (Where you can ask questions on Les Arcs , La Plagne or chat)
Started by Snowcrazy2005
in France
- 280 Replies
Login
To Create or Answer a Topic
Another day with blue sky and freezing temp is over. The snow is hard packed and there are icy patches or even larger icy stretches into the lower stations on the pistes developing and this is the same in all the local resorts where I have been skiing in the last few days (see my trip report coming soon). Overall the pistes in Les Arcs are good and there is plenty of places to ski. You just need to control your speed.

The off piste is the place I love best and the changing conditions are fun (also challenging at times), well I think so. Chalky hard snow, sugar granule powder in places, breakable crust, hard pack and crud. This is what off piste skiing is all about. Most people can ski powder on a firm base, but that does not make you a good skier. You need to master all the conditions before you can consider yourself proficient.

More updates to follow in the coming days. '6 ski areas in as many days', most of the time off piste when possible. Will post a report in the discussions section of my facebook group (link above) when I have a chance.
Having skied Val D'Isere, Tignes, La Rosiere and La Thuile in the last two days. Today we completed a rapid ski across Les Arcs and La Plagne ski area.
Not going to go through every piste or off piste area we covered, but on the La Plagne side we made it across to the Champagny gondola before heading to the Glacier where the left hand coulior off the glacier area back down to the middle lift station gave us some great skiing on firm chalky snow and the decent down to the bottom chair lift at the Chalet du Friolin on the left hand side of the valley was also good until we neared the lower section where we joined the area that they have tried to make into the new black piste. The bushes and tree stumps were coming through and it does not look like there is much chance of this piste opening anytime soon.
By 1pm we were back on the VE and headed over to the Aiguille Rouge Glacier. Once up the top we skied the north edge of the glacier keeping away from the 'blue (yellowish) ice' down to the start of the Robert Blanc Coulior, down the coulior and into the Arc 2000 bowl. Again good firm chalky snow and fun to ski. Finally we headed down to Pre Esprit for a late lunch and then back to the funi for 3.40pm. Three hard days over in our tour of the Tarantaise Resorts.
Doing both Glaciers in the
Paradiski
domain in one day and many pistes and off piste areas in between gave us a good chance to look at the conditions across the whole ski area. The off piste above 2200m is still good to ski where it has been sheltered from the sun and wind. Good firm chalky snow with the odd pocket of sugar granule powder still to be found. Lower down where it had been rained on it was crusty, hard packed and cruddy with the odd better patch mixed in. Not great, but still ok to ski in most places.
The pistes we crossed were all well groomed and for the most part, in good condition although compacted and firm, needing a real effort to hold your edge on the lower runs into the stations. The higher pistes were good to ski with a firm base that allowed good carving and tighter turns without the skis jumping around to much.
The very cold temperatures are slowly transforming the upper pistes and off piste areas into a pleasant surface to ski although there are also many mogul fields now appearing whilst lower down into resorts the conditions are more challenging and there are many hard packed pistes where you need to take great care and control your speed when coming towards lifts or other obstacles. Overall, there is still plenty of snow and many good places to ski for all levels of ability.
Today we were back in Les Arcs and La Plagne having spent the week skiing in almost all of the local resorts (10 areas), I can now quite confidently say that the conditions in Les Arcs are no better or worse than anywhere else near here. Yes, in the last few days the pistes have become more compacted and even have patches of real ice on them in places (normally marked), but there are similar conditions everywhere, some slightly better in places others worse, it just depends where you are skiing at the time.

If this is your only holiday on the snow this year, then do not be to down heartened, even today we found some good off piste conditions at higher altitudes and lower down where it is well tracked it was soft and ok to ski quite often. You just have to read the aspect of the hill and work out which places will be good.

Getting from off piste place to another off piste area meant using the pistes. Overall the La Plagne side is standing up better on the busy areas, but they also have large icy (real ice) patches now.

I have found the same in the Three Valleys, Espace Killy and La Ros, La Thuile and St Foy. So nowhere is perfect, but you will still have plenty of places to ski.

If you have a good Instructor he should be able to find you the best snow and for the kids (big or small) the parks, nature ride areas, boarder cross courses and air bags are all fun.

It would be nice if it started to snow again mind
As I have some time, here is what I have posted direct from my facebook group page daily update. All these weather details, snow condition reports, temps etc are all provided by the SMA, Pisteurs and local French meteo office direct from the mountain each morning to me and translated into English. I also add what I can see when looking out of my window before going on the snow.
A Lunch time weather and snow report update today.
WEATHER FORECASTS & DAY: Today is mostly sunny, but with thinly veiled sunshine at times. Ridges near the border are under the clouds sometimes. It will again be very cold with the presence of Foehn and Lombardy winds gusting strongly.
As feared, the strong winds have blown the top layer of snow created by the snow canons away in many places leaving a very hard packed and often icy (blue ice) base to ski on in some pisted areas. The SMA have tried hard to move snow onto the pistes to reduce this impact, but with further strong winds and cold temperatures predicted, the more exposed areas on the Les Arcs ski domain are likely to become 'icy crud' and quite hard to ski for everyone.
For the best skiing this afternoon.
It will be better to stay high and ski in sheltered off piste areas if you wish to find the best snow taking great care regarding any wind loaded faces.
For piste skiing, whether on higher or lower pistes, look out for icy areas (real ice) and try to use those pistes that have snow canons or are sheltered from the winds and softened by the sun. I hope your afternoon was better than my morning.
ALL DETAILS BELOW ARE PROVIDED BY THE Pisteurs and SMA.
LA BONNE PISTE: (provided by the pisteurs/SMA)
SECTEUR 1600 : AROLLES
SECTEUR 1800 : GRAND RENARD
SECTEUR 2000 : AIGUILLE ROUGE
SECTEUR PEISEY-VALLANDRY :RENARD
TODAY'S SNOW DEPTHS and TEMPERATURES: (at 8am each morning)
Altitude, 1620/1800m: 55cm, -6; 2040m: 83cm, -11.6; 2400m: 132, -12.2;
3000m: 150cm, -15
Risque d'avalanche (1 à 5) : 1 Dernière chute de neige: Jeu. 13 janv. 2011 05 cm
REMONTEES FERMEES
SECTEUR PEISEY-VALLANDRY : TK Combe,
SECTEUR 1600 : TK Vezaille, TK Pierre Blanche, TK Millerette
SECTEUR 1800 : TSD Villards , TS Renard
SECTEUR 2000 : Flamme Olympique, RODEO PARC,TSD Plagnettes
SECTEUR VILLAROGER : TK Rhonaz
TIPS OF THE DAY
Significant work has taken place in recent days on the
Villaroger
sector (production of artificial snow and grooming) to enjoy a great descent from the summit of the Aiguille Rouge (3226 m) to Villaroger (1200 m) . These 2000 meters in altitude between the cooler mountain summit, forest area and pastures can now be fully explored showing the areas many facets.
CAUTION: Some tracks have areas of hard snow or icy patches, so caution, slow down at the sight of orange banners that indicate a danger and make sure you prepare your skis (edge grinding).
As you can see from the details above, each day on my facebook group page: Les Arcs Ski and Snowboard Info Group (link below), there is comprehensive description normally posted at 8.30am. This page is public access so you do not need to be a facebook member to view these updates. It is provided to give anyone in resort the most up-to-date info on ski/snowboard conditions each day in English.
Each evening whenever possible I then post what the conditions were actually like whilst out during the day taking into account the opinions of those with me that day so that you can read a balanced view of the current situation.
If people coming to Les Arcs want this update sent automatically to them, they need to join facebook and add an app to there iphone, I think that is correct.
ANOTHER DAY ON THE SNOW IS OVER!!!! Such a hard life I know. Seriously though, it is good to read in private messages and in posts here that many of those who were here last week had enjoyed themselves and that those who have just arrived do not think the conditions are that bad.
Personally, for me and the group I was skiing with today that have just arrived plus a few other folk that I chatted to on the lifts. Nobody felt that conditions were that bad either. Certainly the two beginners I was chatting with thought it was great to be out in a resort with blue sky and plenty of snow all around even if it is a bit hard when you fall over. Quote, "we are still going to have loads of fun, this is our first ski trip."
As for those that were with me, our day was divided into two parts. After a warm up on the pistes in the morning around the Arc 2000 Bowl, we headed up to the top of the Aiguille Rouge at noon and then off piste down the skiers left of the 'real glacier ice' on a very good firm chalky surface (Warning this is not the piste, if you try it take care!) and then all the way down to the lift just above
Villaroger
via an off piste route that still had soft snow, good snow cover all the way down and in some steeper sections, a firm chalky base that was good to ski as long as you can keep a firm edge whilst turning. It will hurt if you go over and slide!!
After a lovely lunch at the Soillet Chalet we went back up the top and then down the off piste near to Droset, then onto a favourite route for many of us, the hard way into Malgovert and down to Deux Tetes tow. Ops!!
Finally a ski down to the Arpette Chair and back towards Arc 1950 with a little diversion to do one of the hidden valley routes on the way back. Finally into George's for a few well earned drinks. Roll on tomorrow.
All the pistes we crossed today were firm with a compacted hard surface, but I did not see any blue ice on the pistes we skied today, although on the steeper pistes it was very slippy and you did have to hold your edge well or use a bit of side slip when making your turns quite often. The biggest surprise for me was that they have put a snowmaking machine on the piste down to Villaroger so that right now, you can ski the whole way down on the Blue piste without any trouble although it is artificial snow so quite slippy in places. The slightly warmer temps today, warmer than they predicted has started to make a difference to the snow surface and skiing into Arc 1950 at 5pm, it even seemed quite sticky on my skis.
For those coming to Les Arcs, you can read the daily weather and snow update each morning at about 8.30am in English direct from the mountain on my facebook group page, link below. As long as I get up in time to translate it and add what I can see out of my window of course.
Today we were over in La Plagne on the Bellecote. Managed to get on first lifts out of Les Arcs so were at the top of Roche de Mio by 10.45am. Although hard packed, the pistes on the way to the VE on the Les Arcs side were good. Firm and fast with not really icy until almost at the VE going down the Ours piste.
On the La Plagne side, after a fast blast down a firm Les Laines blue to Belle Plagne, it was up to the Roche and the start of our off piste day. Going over the back and down to the Chalet de Bellecote chair gave us better snow than we expected, soft in places with a firm chalky surface in the couloir. From the top of the Glacier we then headed into the large off piste area making two descents by different routes, both fun before finishing with a trip down the Friloin Bowl and back to the VE.
Another quick blast over to the Mushroom (Bulle) cafe in the Arc 2000 bowl for drinks and pizza then down to George's for a bit of apree after another fun day. The off piste all over the
Paradiski
area is holding up really well and giving us lots of fun. Tomorrow we are off to Espace Killy so it will be interesting to compare conditions there.
The week is over so time to catch up on the conditions and what we have been doing.
After some great routes earlier in the week, Thursday saw us on the Bellecote Petit North Face. On the way from Les Arcs we skied across the pistes quickly in Les Arcs and then La Plagne. All were in good condition. When we arrived at Roche de Mio we went down a coulior through the cliffs on firm chalky snow and then across to the North Face. The route onto the face was rather rocky but it became a smooth chalky surface again very quickly until we reached the traverse out under the main face. The final section down the river was more like a skicross course made from a recent avalanche which proved quite a challenge.
After a quick lunch it was up to the Grand Col for some short couliors off to the right before a long off piste run back to Arc 1950. Another great day with blue skies and good snow.
Friday, I had a day away from skiing. But early Saturday morning I said goodbye to my friends going on the Eurostar, then a quick change into ski gear and up to Aiguille Rouge for some fast descents of the KL and other areas on the nature ride pistes with those not leaving until Saturday evening. Over to the Grand Col for more fun before the long off piste route down to the top of the Marmottes Chair then up the top of Aiguille Rouge and down the left side of the glacier off piste and then the Robert Blanc Coulior. Both in great conditions. Finally, lunch at the Savoy in Arc 2000. Quite a morning.
After a late lunch a cruise around the Arc 2000 bowl with the 'milka cows' and finally off to George's to watch the Rugby. Hard luck Scotland!!!
As for today. After meeting up with a friend for a quick ski and chat, some of us headed off to the Omelette restaurant in Mont Albert for lunch. 48min from the VE to Mont Albert, not bad but I think we can do it in under 40min next time. A nice lunch as always and then a leisurely ski home the long way taking in Champagny as well. To much food to ski fast.
The pistes we skied today across the
Paradiski
area were all in a firm hard and compact condition with some icy patches, especially coming into lifts and on the steeper slopes. Overall the conditions are still holding up well across the whole area despite the lack of real snow since 13th Jan and there are plenty of places to ski where you can have fun. The boardercross in La Plagne was good and even the route back to the VE was ok on the north facing slopes above Les Coches.
Over the next few days, my advice is follow the sun and keep to the snow canon routes lower down as the warmer temps will make all these areas quite skiable.
For the off piste, people need to take great care in choosing where they ski as the warmer temps will start to make some SE to SW facing slopes very unstable and also the NE to NW slopes may be effected by the warmer temps if the wind picks up. But even with these changing conditions there are good places to ski off piste where the snow is still in good condition. Take a guide if you are not sure. All those that have arrived this weekend or coming out next week will have a good time. Have a great holiday!
Hi, has anyone stayed at the apartments in either Les Alpeges de Chantel inLes Arcs 1800, or the Deep Blue Ski apartments in Arc 1950? Both claim to have doorstep skiing and nice facilities such as pools. We're a group of 8, so I expect it wil fill qite cramped. Any thoughts on which is the better village to stay in?

Thanks
Not a Member?
FREE Snow Reports by e-mail.
Save on Ski Hire
Save up to 50%
+5% for 4+ Ski Packs
+10% for 10+ Ski Packs

7th day Free on selected dates

Book Now
Ski Hire Shops in Champagny en Vanoise, Peisey-Vallandry and Plagne Bellecôte.

Where is there Snow in France?
November 23, 2017
Significant Fresh Snow is forecast for 7 French Ski Resorts, including La Grave, La Toussuire, Oz-en-Oisans, St Jean d'Arves, St Sorlin d'Arves, Valloire and Villard Reculas.
Open ski areas include 6 French Ski Resorts.
Search Hotels
Or Search For...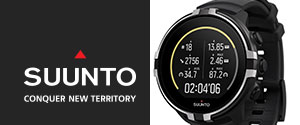 Win a Suunto Spartan Sport Wrist HR Baro! ENTER HERE
Closing Date : 01 December 2017
Please Share
if you like this page
The views and opinions presented in the J2Ski Forums are solely those of their respective authors and do not represent those of J2Ski Ltd. Objectionable Content may be notified by sending a Private Message to Admin.