Sleeps till ski time
Sleeps till ski time
Started by Ian Wickham
in Ski Chatter
- 2661 Replies
Login
To Create or Answer a Topic
Snapzzz wrote:Funny how all those traveling tomorrow are here on j2ski instead of working today........can't concentrate guys?
"working from home"

23 hours until the plane takes off

The Northern Monkey. Jan '18 ADH Mar'18 Les Arcs
I expect its tough work getting all that kit in your suitcase....better take a beer break soon

Carving leaves me all on edge
Not 'working from home' and getting in the mood by watching Eurosports coverage of the combined downhill at Wengen........lovely part of Switzerland. Was there a couple of years ago on a spur of the moment break and just checking out Wengen/ Murren/Grindelwald area. Unfortunately didn't get to do any skiing, but would very much like to go back & investigate.

............only 28 hrs to go ......
Dave - with a 50yr maturity deficit
It makes me almost ill with envy that some people go tomorrow, and I have 22 more sleeps.....! Then I shall be just around the corner from Mordor, in snowy Scheffau. Roll on 4th Feb.
bald-eagleman wrote:I expect its tough work getting all that kit in your suitcase....better take a beer break soon
I am actually working - boss was just on the phone so had to turn off the music

But this file is taking ages to upload......so peek a boo on the forums!
Saffer - think, when you go away we will be jealous of you doing the "I go away tomorrow countdown"

Unless you have 2 trips planned

The Northern Monkey. Jan '18 ADH Mar'18 Les Arcs
half a sleep to go!!
Getting picked up 3 am for a 6 am flight from liverpool to Grenoble


Can already smell the snow, feel the burn and taste the first pint after a long day acting like a teenager in the snow!
My kids think i am going mad with the excitement of the week in LDA to come and I think they are correct (they're just jealous as I'm leaving them behind and going with a couple of mates).
All the best to all those seeking the snow this week. Have fun and be safe.
My sleeps to go has now entered single figures (9 to go!), so exitement levels soaring (god know what I'll be like when i'm down to the 1 sleep to go!!

First time visit to Serre Chevalier coming up, so also looking forward to seeing somewhere I've never been before!
Only two little ducks (22) of sleeps to go!!! Not sure but I think 3 weeks and one day sounds longer than 22 days - FYI: I know it is the same length of time before some smarty pants comes in to point this out!
Not a Member?
FREE Snow Reports by e-mail.
Save on Ski Hire
Save up to 50%
+5% for 4+ Ski Packs
+10% for 10+ Ski Packs

7th day Free on selected dates

Book Now
Ski Hire Shops in Chamonix, Tignes, Tignes Les Boisses and Tignes Les Brévières.

Where is there Snow in France?
November 22, 2017
Fresh Snow is reported by 25 French Ski Resorts, including Alpe d'Huez, Courchevel, Les Arcs, Les Menuires, Méribel, Serre Chevalier, Val Thorens and Val d'Isère.
Open ski areas include 4 French Ski Resorts.
Search Hotels
Or Search For...
Chamonix Snow Forecast
Ski Airports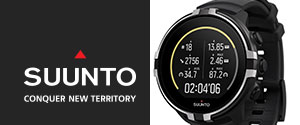 Win a Suunto Spartan Sport Wrist HR Baro! ENTER HERE
Closing Date : 01 December 2017
Please Share
if you like this page
The views and opinions presented in the J2Ski Forums are solely those of their respective authors and do not represent those of J2Ski Ltd. Objectionable Content may be notified by sending a Private Message to Admin.