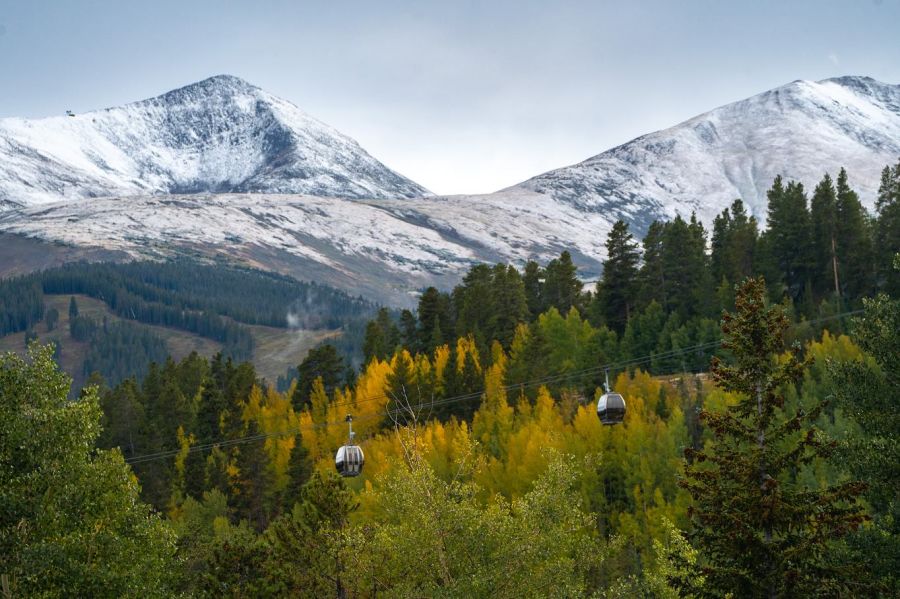 The start of the ski season in Breckenridge is just six weeks away and the resort, one of America's highest and home to the world's highest chairlift, has already seen several snowfalls this September (picture above was taken 21 September).
This winter there are upgrades at the Peak 8 base. On the heels of installing the newly upgraded Rip's Ride in 2022, now for the 2023/24 winter season, this winter will see a new, dedicated learning area plus the upgrade of 5-Chair to a new, high-speed quad – the Five SuperChair.
With this lift upgrade, all four chairlifts that service Peak 8 will now be high-speed with the aim of improving skier flow and circulation out of the heart of the resort, providing faster and easier access to the resort's Five Peaks.
"The new Five SuperChair will serve as a primary portal lift for skiers and boarders out of Peak 8, and with its upgrade, Peak 8 will offer a clear path to progression across its lifts, with Rip's Ride area servicing learning and beginner terrain, Five SuperChair servicing beginner and intermediate terrain, and the Colorado and Rocky Mountain SuperChairs servicing intermediate and advanced terrain," a Breckenridge spokesperson said.
Breckenridge
has one of the earliest confirmed opening dates in America, November 10th. It's likely a few others will open earlier but that depends on the snow. It usually stays open for seven months to late May each season.