Increased knee injuries related to higher binding settings?
Increased knee injuries related to higher binding settings?
Started by Kowal.Ski
in Ski Hardware
- 30 Replies
Login
To Create or Answer a Topic
Swingbeep - you are a veritable skiing encyclopedia

Good to have a resident brain to get beyond our personal bias
Surely a worn boot sole would release easier and more often. Are we suggesting this may be the reason for more injuries?
"Better to remain reticent and have people think one is an idiot, than to open ones mouth and remove all doubt"
It could well do, inadvertent pre-release is really undesirable and can lead to very serious injuries if it happens when travelling at speed. Imagine what's likely to happen if your outside ski suddenly drops off at the apex of a turn whilst your travelling at 60 km/h. There must be a reason for the pretty tight sole thickness tolerance.
My main concern with loose boots and maybe same logic applies to bindings is that they allow you to create small angles of miss alignment between limb and force being applied though ski. I can imagine a theoretical scenario where your ligament is under 50% more strain due to miss-alignment, so even if your binding releases 25% easier you still more likely to damage your knee. Of course this miss-alignment only needs to exist for a microsecond for injury to occur.
What an interesting debate. We started with one hypothesis and have perhaps arrived at a conclusion disproving it.
"Better to remain reticent and have people think one is an idiot, than to open ones mouth and remove all doubt"
I think miss-alignment plays a considerable role, after sorting out my fore-aft alignment largely by reducing the binding delta and my lateral alignment having my boots canted I felt a lot better balanced than before. If the angles built into the boots and bindings are pushing you out of balance you are more likely to fall in an awkward way.
I also think technique also plays a role, I don't think skiing with your feet wide apart and upweighting to initiate turns is a good idea. This bloke had a very near do.
The bindings didn't show any signs of releasing as he fell backwards, and only released some time after he hit the deck.
Lucky man indeed, there is certainly an element of chance that goes into rupturing your ACL. That guy seemed to have ticked every one of the break boxes and got up smiling.
The reality is that you want the bindings to come off when you fall and stay on whilst you are skiing. There is a cross over point for many who are powerful enough to put big forces through the bindings when skiing at speed or bumpy terrain where the need to keep the ski on means that the binding settings are high enough to potentially not release the ski in some falls.

Anatomically women are at greater risk of ACL injuries.

Why are they reported more? Not sure that compensation is likely to be the biggest factor in this as falling over and injuring yourself is considered an inherent risk in the sport and difficult to prove negligence.

What has changed is that ACL repairs are becoming more commonplace.
In the past the techniques were not that successful but these days the techniques have been refined and are done more frequently by more orthopaedic surgeons, with greater success rates. Again MRI scans becoming more commonplace has made it easier to diagnose an ACL rupture easily, so if you rupture your ACL you are more likely to be investigated and a definitive diagnosis made because there is the option of repair.

Ultimately this means more ACL injuries are documented because there are options that mean the injured skier will be referred by their physio or GP for investigation and thus documented ACL injury rather than documented painful knee or unstable knee.

Are more people skiing these days? Are they skiing faster? Or are the skis or bindings the fault? Or is it just the way statistics get recorded?
Not a Member?
FREE Snow Reports by e-mail.
Where is there Snow in Austria?
November 23, 2017
Significant Fresh Snow is forecast for 4 Austrian Ski Resorts, including Bad Gastein, Bad Hofgastein, Eben im Pongau and Flachau.
Open ski areas include 8 Austrian Ski Resorts.
Search Hotels
Or Search For...
Ellmau Snow Forecast
Ski Airports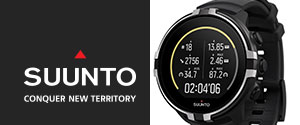 Win a Suunto Spartan Sport Wrist HR Baro! ENTER HERE
Closing Date : 01 December 2017
Please Share
if you like this page
The views and opinions presented in the J2Ski Forums are solely those of their respective authors and do not represent those of J2Ski Ltd. Objectionable Content may be notified by sending a Private Message to Admin.