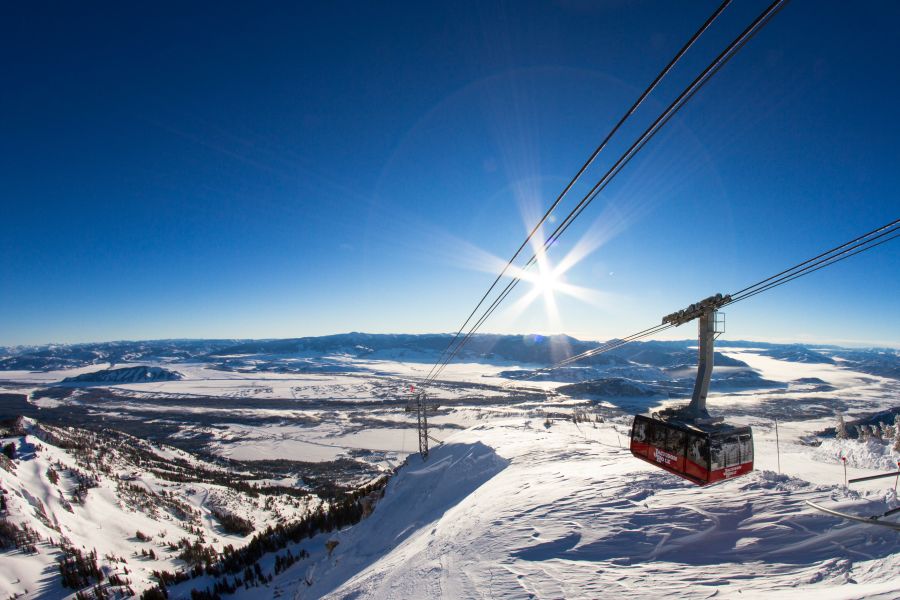 The start of North America's 2021-22 ski season may be less than two months away and Canadian and US resorts are beginning to publish tentative opening dates and plans for operating in another pandemic season.
Most of the continent's ski areas were open all of last season but a number opened in autumn 2020 with restrictions in place. The world's largest ski resorts operator,
Vail
Resorts, for example, only allowed its Epic Pass holders on the slopes in the run-up to Christmas, then gave them priority at peak times through the season.
That doesn't look like it will need to be the case again this year, thwarting fears expressed by some that Vail Resorts might limit mountain access at some timers to their season pass holders only even post pandemic.
In a statement on the start of the upcoming season, the group said, "Vail Resorts prioritizes the health and safety of its guests, employees and communities and will continue to monitor public health guidance surrounding COVID-19. Details of any necessary safety protocols will be communicated ahead of the season as the situation continues to evolve. At this time, Vail Resorts does not plan to have a mountain access reservation system."
It's not yet clear whether ski areas will return to operating at capacity, Jackson Hole's president Mary Kate Buckley released a "Winter welcome message" detailing the resort's plans saying lifts would run at capacity again but they'd continue to have a limit on the maximum number of people allowed on the mountain. It's not clear if that's different to whatever limit there was pre-pandemic.
"When we created our plan to operate the resort this winter, our assumption was COVID-19 would be well under control due to widespread access to vaccines and we would return to operating under more normal conditions. We currently plan to operate all lifts at full loading capacity, including the Aerial Tram, but we are prepared to modify our operations as required by any forthcoming health orders," Mary Kate Buckley says.
All resorts are stressing they are ready to adapt plans according to circumstances as the season starts. It's a nervous time with cases rising in many areas, as around the world, and some local restrictions tightening and less talk of re-opening international borders.
But there's also been the more promising sign of fresh snow on high slopes in recent weeks, raising anticipation.
In terms of where will open first Vail Resorts say
Keystone
will open as early as possible in October.
Arapahoe Basin
, Loveland and wolf creek also open in October some years. Some ski areas in Alberta and the US Midwest also manage to open in October some years.