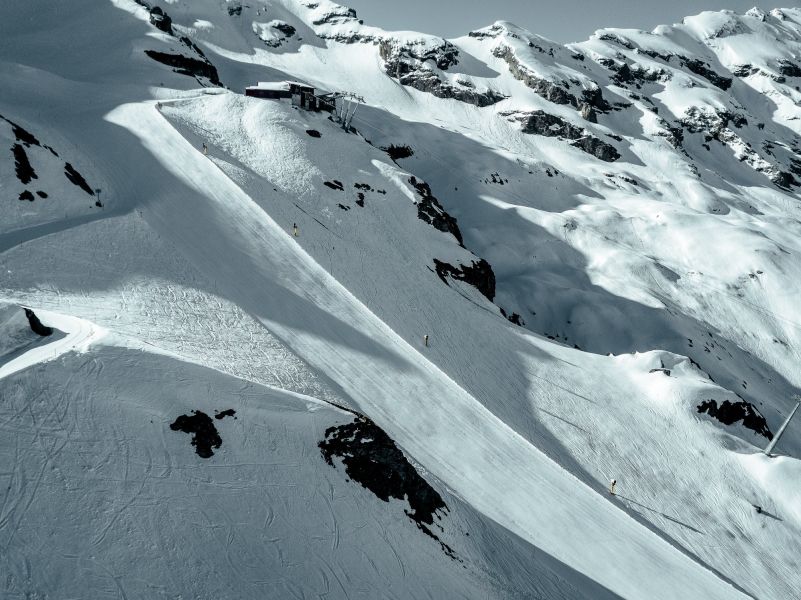 Engelberg in Switzerland has overtaken Alpental in the USA to post the world's deepest snowpack at 600cm (20 feet), one centimetre (2/5 of an inch) more than the Washington State resort's 599cm. However this position does not look like it will last long.
Ski areas in the Alps had not seen the big snow accumulations of previous winters this season, until about five days ago when a huge storm deposited up to two metres of snow across the region, with Swiss resorts posting the biggest totals.
Up to then the deepest reported base was 4.7 metres, but
Engelberg
now says it has hit six metres on its glacier – in line with the usual total at this point in the season. Avalanche risk levels have hit level 4, one below the highest.
At the same time in Washington state, which has seen huge snowfalls All winter, the past week has been quieter with some settling taking the total upper slope depth published, which had peaked at 6.6 metres (22 feet) a few weeks ago, back down below the six-metre mark.
The world's usual snowiest resort, on average, Mt Baker, also in Washington state, is on a 5.1 metre (17 foot) base.
More snowfall is expected in Washington state over the next few days, whilst Switzerland now looks set to be dry and often sunny, so the position looks likely to be reversed again pretty soon.