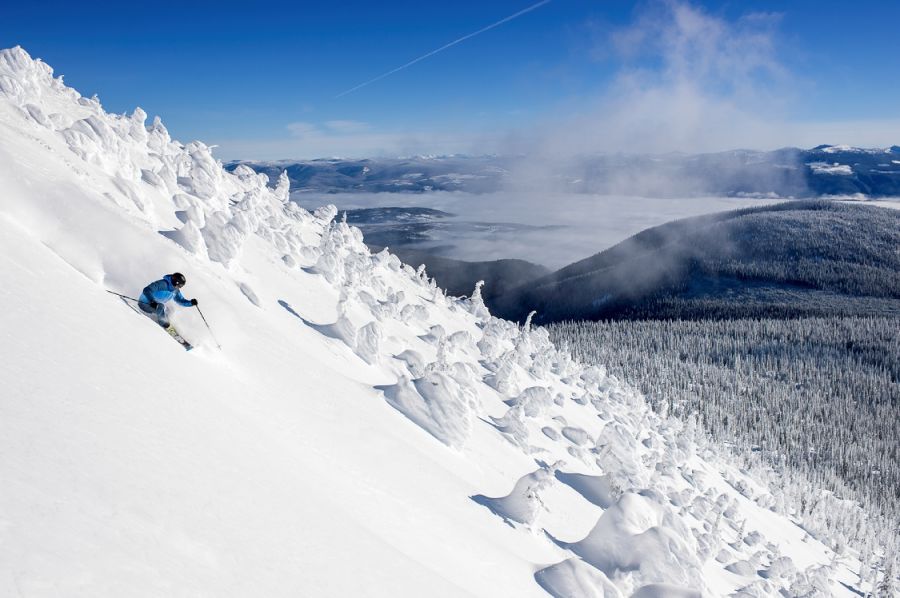 Ski resorts are starting to announce their spending plans for infrastructure improvements for the 2018-19 ski season.
Big White
in British Columbia say they'll be making their biggest summer spend in 10 years this year with a raft of upgrades and improvements planned.
The biggest single spend will be $3.9 million for a new four passenger chairlift to replace the mountain's aging triple chair which was installed back in 1979. The new lift will be able to handle an additional 1,900 passengers per hour.
A new snow groomer worth $450,000 is on the list as well as a new $150,000 mountain shuttle bus, he said and the Canadian resort will also spend another $2.5 million on lift and machinery maintenance, sewer and water upgrades and building improvements.
Finally Big White is also spending $1.1 million on new summer mountain biking trails and slope style course.
Altogether the spend comes to around $10m.