Looking for snowboard HARDBOOTS Auckland
Login
To Create or Answer a Topic
Hi there,
I used to do Alpine carving snowboarding back in the (happy) days when this kind of surfing was in fashion. I got hold of an asymmetrical carving snowboard with bindings in an op'shop in Auckland.... but I can't seem to find any hardboots to ride it.
Would anyone still have a pair of these in his attic or his garage (or know a shop that would still stock this) by any strike of luck?? (size 9 - in any state!)

Cheers
There are a few Antipodeans on the BOL forum who might be able to help.
http://forums.bomberonline.com/forum/61-australia-and-new-zealand/
Otherwise, Alpine snowboarding is very popular in Korea and japan, with several manufacturers there.
If you search the BOL forum, there are a few ski boots that work.
Nobody (there's always a few exceptions though) rides asyms anymore. Alpine snowboarding has changed a lot in the last ten years. You might want to do some research before buying anymore gear.
because I'm so inclined .....
Thank you for your reply. Asking around NZ, I found out that Edge to Edge ski shop in
Whakapapa
still stocks alpine gear, boards and boots and all... there is still a little community of carvers down here!
Cheers
Not a Member?
FREE Snow Reports by e-mail.
Where is there Snow in New Zealand?
November 23, 2017
See all Snow Forecasts for New Zealand.
Search Hotels
Or Search For...
Whakapapa Snow Forecast
Ski Airports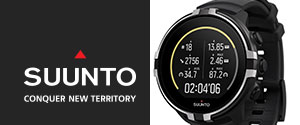 Win a Suunto Spartan Sport Wrist HR Baro! ENTER HERE
Closing Date : 01 December 2017
Please Share
if you like this page
The views and opinions presented in the J2Ski Forums are solely those of their respective authors and do not represent those of J2Ski Ltd. Objectionable Content may be notified by sending a Private Message to Admin.