Huge Powder Avalanche filmed at Elbrus
Huge Powder Avalanche filmed at Elbrus
Started by Admin
in Avalanche Safety
- 3 Replies
Login
To Create or Answer a Topic
Yep, this was one big scary avalanche...

The Admin Man
Is it an avalanche or clouds?
www
Never attribute to malice that which is adequately explained by stupidity
acarr wrote:Is it an avalanche or clouds?
Avalanche... a powdery one; you can see how fast it's moving across the trees at about 10-20seconds in.
Here's a another (controlled/triggered) powdery one from Norway :-
The Admin Man
And an awesome "wetter", heavy snow avalanche filmed in the Rockies last week...


The Admin Man
Not a Member?
FREE Snow Reports by e-mail.
Save on Ski Hire
Save up to 50%
+5% for 4+ Ski Packs
+10% for 10+ Ski Packs

7th day Free on selected dates

Book Now

Search Hotels
Or Search For...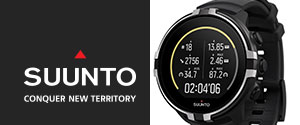 Win a Suunto Spartan Sport Wrist HR Baro! ENTER HERE
Closing Date : 01 December 2017
Please Share
if you like this page
The views and opinions presented in the J2Ski Forums are solely those of their respective authors and do not represent those of J2Ski Ltd. Objectionable Content may be notified by sending a Private Message to Admin.