Aspen Buys Intrawest
Started by J2SkiNews
in Ski News

11-Apr-2017
Login
To Create or Answer a Topic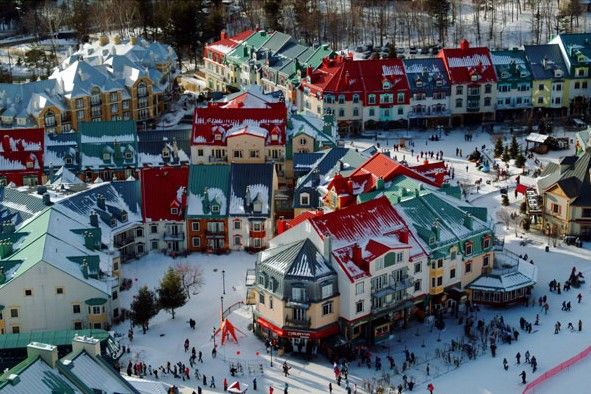 Although the North American ski industry has long since got used to groups of ski resorts coming under the ownership of one corporation, and in recent years often that corporation being Colorado's Vail Resorts, it comes as more of a surprise that Vail's long-rime fellow big-name Colorado resort, Aspen, is this time the buyer.
Aspen has not previously been known as a buyer of other resorts but this time the company that runs the famous area has purchased the remainder of the once industry-dominant Intrawest group for just under $1 billion in cash in a deal that is reportedly worth $1.5 billion ("including debt").
It now has a group of seven resorts (if we include Aspen) including Tremblant (pictured above) in Quebec Canada (which has the biggest visitor numbers in Canada),
Steamboat
and Winter Park in in Colorado and Stratton in Vermont. Internationally less well known Snowshoe in West Virginia and Blue Mountain in Ontario are also part of the group.
Aspen's purchase was completed with the assistance of a Denver based private equity company, KSL Partners, which also owns Californian resorts Squaw Valley and Alpine Meadows.
Intrawest was established in 1976 and came to fame as the company behind the meteoric rise to world prominence of Whistler Blackcomb. It pioneered the concept of the modern base village and built these at existing ski resorts across North America, taking over operations at many of them and working in partnership with others. In its heyday in the late 1990s and early 'noughties' it was even building resorts at Flaine and Les Arcs (Arc 1950) in Europe and running a snowdome in Madrid.
The business was sold to a large financial house around a decade ago, shortly before the global financial crash. It subsequently contracted selling several of its resorts, including Whistler (now owned by Vail) and moved its headquarters across the border from Canada to Colorado.