Moose Risk Level briefly rises in Colorado
Moose Risk Level briefly rises in Colorado
Started by Admin
in Ski Chatter
- 6 Replies
Login
To Create or Answer a Topic
This should be added to the FIS Skier's Code :- Always give way to Moose!
In
Breckenridge
earlier this week...
Video credit to
Next9News
Colorado Parks and Wildlife wrote:These animals are incredibly dangerous and you should stay far away if you see one on the slopes.

We got a lock in at a bar in
Banff
one night due to a Moose outside. The bar was closing, but as we left, this huge beastie was just outside the door, so the barman informed us it was his duty to keep us in the bar and keep pouring the beer, while the local police came down and shooed the moose away.
We saw many of them in the 10 days we were out there, but sadly only the one at closing time

There's a loose moose aboot the hoose!
Far Queue wrote:

We saw many of them in the 10 days we were out there, but sadly only the one at closing time
SO inconsiderate of the Moose!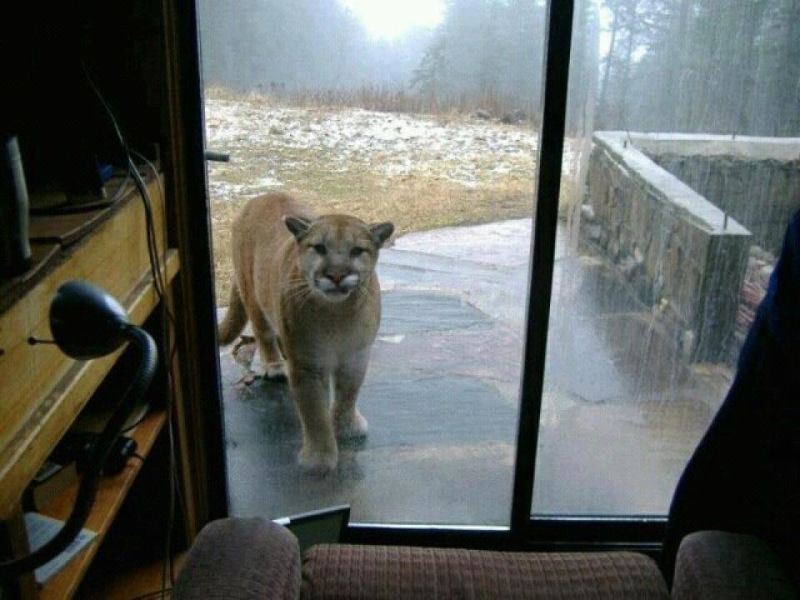 Dave Mac wrote:
Please tell me that is one of your trainee guide dogs Dave!

Yeah, right Far Queue!
This little lovely was outside a friend's house, just outside of Vail.
Our current GD trainee, Ushka, (Ushka is Russian for bear, we don't choose their names) Ushka is our ninth GD, plus two that we finished off their training.
Not a Member?
FREE Snow Reports by e-mail.
Save on Ski Hire
Save up to 50%
+5% for 4+ Ski Packs
+10% for 10+ Ski Packs

7th day Free on selected dates

Book Now
Ski Hire Shops in Breckenridge and Banff.

Where is there Snow in United States?
June 24, 2017
Open ski areas reported by 5 American Ski Resorts, including Arapahoe Basin, Mammoth Mountain, Snowbird, Squaw Valley and Timberline.
Breckenridge Snow Forecast
Ski Airports
Please Share
if you like this page
The views and opinions presented in the J2Ski Forums are solely those of their respective authors and do not represent those of J2Ski Ltd. Objectionable Content may be notified by sending a Private Message to Admin.