Sauze D'Oulx for Beginners ?
Sauze D'Oulx for Beginners ?
Started by Snocannon
in Italy
- 2 Replies
Login
To Create or Answer a Topic
Happy New Year everyone, this year's destination booked for late Feb it's Sauze D'oulx

Now my question is what's it like for beginners ? We have quite a few coming in our group, varying in ages, but I can't figure out where the beginners slopes are ? Is it possible that you have to get a chair lift to the area (carnage surely!) let me know Thanks and Happy Skiing !
Get a chair up to Sportina, everything including ski school up there. Get the bus around to the main chair for beginners and they come back down the same way. You can go up and down without skis on.
I took this photo of the nursery slope when we were there a few years ago. It's not a very good photo but you can see what it's like.
Not a Member?
FREE Snow Reports by e-mail.
Save on Ski Hire
Save up to 50%
+5% for 4+ Ski Packs
+10% for 10+ Ski Packs

7th day Free on selected dates

Book Now

Search Hotels
Or Search For...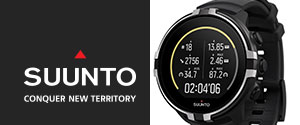 Win a Suunto Spartan Sport Wrist HR Baro! ENTER HERE
Closing Date : 01 December 2017
Please Share
if you like this page
The views and opinions presented in the J2Ski Forums are solely those of their respective authors and do not represent those of J2Ski Ltd. Objectionable Content may be notified by sending a Private Message to Admin.