SG gates zak, zak, zak
Login
To Create or Answer a Topic
Ballsy move today after just 5 turns free skiing on the SG skis I went to top of the course to check in with physio and coach said 'Why Not?' Can't tell you how great it was - i was smiling, singing and screaming down... I kid you not - in fact i will try and post the video when i get it. Was supposed to be skiing 80% but that is not something i know and within one run i was full catsuit, race bib on and powering out the start.

Am still coming to terms with how euphoric this felt. It truely was a milestone...

From this day forth as much as possible I am going to forget I am coming back from injury. I am just back.



Great to hear!! Take it your leg has settled down
i had a day off yesterday - going for 3 in a row now before flying home to carry torch


Really good to see your back Chemmy, but we would also like to see you from the front every so often

I carry a torch every evening ..... no street lighs here

Ian Wickham wrote:I carry a torch every evening ..... no street lighs here
And for me

Not a Member?
FREE Snow Reports by e-mail.
Save on Ski Hire
Save up to 50%
+5% for 4+ Ski Packs
+10% for 10+ Ski Packs

7th day Free on selected dates

Book Now

Search Hotels
Or Search For...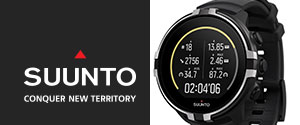 Win a Suunto Spartan Sport Wrist HR Baro! ENTER HERE
Closing Date : 01 December 2017
Please Share
if you like this page
The views and opinions presented in the J2Ski Forums are solely those of their respective authors and do not represent those of J2Ski Ltd. Objectionable Content may be notified by sending a Private Message to Admin.