Les Deux Alpes
Les Deux Alpes
Started by Michelle63
in Ski Chatter
- 6 Replies
Login
To Create or Answer a Topic
What a fantastic time we had in LDA. Hotel La Brunerie was fab, maybe apart from the twin beds tho! The first 2 days were glorious sunshine which made for fondant icing skiing on the lower slopes but was excellent higher up. We caught the Jandri Express right to the top to make the most of the best snow and skied most of the blues and reds. OH says whist on the chair lift...."lets do that red Boarder Cross run" I agreed, wish I had taken a closer look from the level not on the chair lift. Being intermediate skiers it was a bit challenging to say the least but we got down. First big mistake of the week was to ski the 4k run back to the village, OMG it was hideous, narrow, wet and slushy. I have never snow ploughed so far in my life, talk about quad burn!! We had overnight snow on Tues and Weds which made for great skiing for the rest of the week. My piste map reading is absolutely appalling so I had no idea where were most of the time, I get very disorientated when skiing. The slopes were wide and generally quiet except for ski school time. I was pleasantly surprised at the politeness of most people except for the ignorant northerner who shouted at me after I had fallen and was just getting myself back on my feet. His exact phrase was.. " in the middle of the f*****g piste!" as he rushed off and pushed his way into the t bar lift queue. I obviously was in the middle as I had been skiing quite happily on the huge piste which totally empty as we were first up!!! I was too slow and a bit dazed to comment back ...idiot. We are planning to return next Feb half term with 2 of our teenage kids, it's gonna be expensive but I work in a school. If I am feeling brave I may try to book it all separately to see if I can bring the cost down. ROLL ON 2013


Glad you had a good time.
That hideous run is Demoiselles and best avoided by all !!
I was very impressed by the Berangere, position and the hotel itself. Hope the kids working there were all still in good spirits - they were great in January.
Did you go on the other side of the valley to ski? The Vallee Blanche side? I would be interested to know what it was like late in the season.
Nope, the other side was what you would call....pants!! If I could work out how to do it I would post some photos but as you all know I am pigging useless with I.T. The hotel was fab and the all inclusive saved us a fortune, downside was my lunchbox squished my Oakley sunglasses and snapped them straight in half, gutted. Yes they should have been in their hard case but I lent it to my son as he was skiing in Sauze D'oulx and had his brand new Oakleys. The views from the glacier were phenomenal especially when the mountain tops were just poking out.
I'm glad you had a good time Michelle63

I remember that run back to the village well, I had two black eyes to remind me after I had face planted myself on a nice icy bit.

Other than that I loved L2A, especially the restaurant Crepes a GoGo (better than it sounds)and the restaurant Le Diable Au Coeur at the top of the cable car, great for a vin chaud and a warm up around their big open fire place, where you can sit on all sides (as it is suspended from the ceiling - you will have to see it to understand).
I can see my house from here...
I have friends in L2a and intend to go next year in Jan ..after tignes
i hope you visited pano near the jandri mid station.
Not a Member?
FREE Snow Reports by e-mail.
Save on Ski Hire in Tignes
Save up to 50%
+5% for 4+ Ski Packs
+10% for 10+ Ski Packs

7th day Free on selected dates

Book Now
Ski Hire Shops in Tignes, Tignes Les Boisses and Tignes Les Brévières.

Where is there Snow in France?
November 24, 2017
Significant Fresh Snow is forecast for 18 French Ski Resorts, including Argentière, Châtel, La Clusaz, La Grave, Megève, St Gervais Mont-Blanc, Valloire and Vaujany.
Open ski areas include 7 French Ski Resorts.
Search Hotels
Or Search For...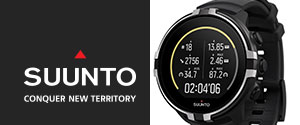 Win a Suunto Spartan Sport Wrist HR Baro! ENTER HERE
Closing Date : 01 December 2017
Please Share
if you like this page
The views and opinions presented in the J2Ski Forums are solely those of their respective authors and do not represent those of J2Ski Ltd. Objectionable Content may be notified by sending a Private Message to Admin.