Why Spring Skiing makes you a better skier !
Why Spring Skiing makes you a better skier !
Started by Pavelski
in Ski Technique
- 24 Replies
Login
To Create or Answer a Topic
Just finished a week with a group of intermediate /expert skiers !

All progressed a quantum level at end of week !

I wondered why !

Then it came to me,,,the secret,,fast way to becoming a better skier!

In Spring skiing nothing is static.

The snow conditions change by the minute !
The sun position changes relative to slope and skier.
The slope changes every 30 minutes.

As a result the skier must change technique and attitude every 30 minutes!

In short,,,,,, a skier becomes "adaptive" and learns to pick best line, best snow, best technique for the conditions!

The "hard headed" skier who insists to ski one style,, one technique will soon be surprised that the new soft soft "cement" snow that separates the men from the boys will demand more!

That fast fast cruising "carving skier who can take a hard icy slope with ease,,,,now has to deal with cement/crud steep slopes! A new technique is required!

You either use it,,,or lose it in Spring conditions!

A case in point!
Teaching a great expert level skier who flies down a well groomed icy slope with ease!

Now he is in steep, soft wet/cement type snow and has to make short fast 2 meter wide SL type turns. He has to "throw his body" forward, before each turn down the steep slope!
That is not easy to do,,since initial reaction is to sit back ( afraid to fall down steep slope) !

Where before he would always be on edge,,,in this steep section he had to allow a brief second of "free fall" while changing edge sets!

Yes Spring skiing makes you a better skier! Just do not give up at 10 am and say, "Ha,,,,,, too hard,,,legs hurting,,,,"

Learn to change technique !

Hope this helps some of you,

Pavel
It's been a day like that today.

We started out at 10 and finished at 4.45 there was a 45 minute break at about 2.30.

I feel like I have skied on many different surfaces throughout the day, the glue is always a suprise!

Our legs are a little tired now, but maybe that was the dancing that preceded the skiing - I don't know.


Thats pretty much how our week in St Anton went.

Boiler plate, powder, ice, slush, moguls, crud, gravel. All in one morning. Not to mention the fog, sun, shade, snow, wind.

Makes you think when you're out there.
www
Atomic Nomad Blackeye 2014
Yes,,those "changes" in surface makes you be aware of the slope and how it can influence your skiing!

One hint!

Drink a great deal of water or natural juices that have "natural sugar" !

Yes avoid those "energy drinks" like Red Bull !

I hide at least 4 liters all over the resort ( top and bottom) and sip constantly !
Sounds like you are talking about me in the first post

I think there are movements that do not come naturally unless they are taught, The last two winters I have learned a much wider range of movements and to be much more subtle in their use. There were times I thought I was forward, but now know I wasn't. So in the very mixed conditions here in Utah this week, I have had a great time, even though these are not the conditions I normally ski in.
because I'm so inclined .....
I like spring skiing but I don't like wearing ski boots when it's so warm outside. This season spring skiing is good, last year it was plainly dangerous because base was very thin. Once it warmed up the snow would be come completely transparent showing the rock underneath. Very unnerving.
Agree with everything in the original posting. Me and my ski buddy were talking about this exact subject last week and we agreed that we had improved massively due to the ever changing conditions. One final point, there was a steepish black near our hotel which late in the day was in total shade as tall pine trees lined the narrow run. Add to that a cold wind making it like a wind tunnel........let's just say it became very sporting!

Another aspect of Spring skiing that makes every skier better is that at each slope selection, or run selection the skier must evaluate his/her level of competence vis-à-vis the slope type, condition and surface !

Too "optimistic" in your competence evaluation and nature will tell you fast that IT is taking charge!

You learn to "read" what you can do !

If you do not do it correctly the level of safety gets very very narrow! No margin of error in Spring conditions!

That is why you see by 13h few skiers on top level runs !

Few in those narrow channels!

You learn to be honest in your evaluation at the top,,,,or else you pay the price on the way down !

Soon you will all be dreaming of the next snow!!!!!

Pavel
Not a Member?
FREE Snow Reports by e-mail.
Save on Ski Hire in Verbier
Save up to 50%
Ski Hire Shops in Verbier.
Where is there Snow in Switzerland?
November 23, 2017
Significant Fresh Snow is forecast for 4 Swiss Ski Resorts, including Gstaad, Saanenmöser, Torgon and Villars - Gryon.
Open ski areas include 13 Swiss Ski Resorts.
Search Hotels
Or Search For...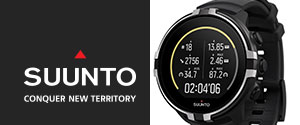 Win a Suunto Spartan Sport Wrist HR Baro! ENTER HERE
Closing Date : 01 December 2017
Please Share
if you like this page
The views and opinions presented in the J2Ski Forums are solely those of their respective authors and do not represent those of J2Ski Ltd. Objectionable Content may be notified by sending a Private Message to Admin.