Advice for last-minute apartment in Kitzbühel or Kirchberg (25/02-03/03)?
Advice for last-minute apartment in Kitzbühel or Kirchberg (25/02-03/03)?
Started by Tipsology.net
in Austria
- 5 Replies
Login
To Create or Answer a Topic
Hi everyone,
I'm leaving for Kitz this saturday (25/02-03/03). I reserved an apartment, but I've just found out the owners were deliberately unclear about means of transportation... the ski bus is so far I should take a taxi everyday! Grrrr....
If any of you has some advice on how to find a last-minute deal, I'd be quite grateful. I'm looking for a small apartment with kitchen and an Internet connection inside the flat (can't do without), possibly near the slopes or at least a ski bus stop, in
Kitzbühel
or Kirchberg.
I've tried Chaletsdirect, a few smaller websites (like alphome.at) and of course the official websites.
Thanks a lot, ciao!
Matteo
www.tipsology.net
thanks a lot, I'll do that!
If it is of any help, the lockers at the HahnenkammBahn are superb. 40 Euro for the week gets you a locker with warm blowers for your boots and gloves (two sets of each), space for two pairs of skis plus space for helmets etc. This means you can walk out of your apartment in standard boots and change when you get to the lift.
Hi, I am looking to go to Kirchberg at the begining of April. I just spoke to a rep at last minute.com who was very helpful, and found me a great deal half board.Try ringing them on 01737 488 020.

Not a Member?
FREE Snow Reports by e-mail.
Save on Ski Hire
Save up to 50%
+5% for 4+ Ski Packs
+10% for 10+ Ski Packs

7th day Free on selected dates

Book Now
Ski Hire Shops in Kitzbühel and Kirchberg in Tirol.

Where is there Snow in Austria?
November 25, 2017
Significant Fresh Snow is forecast for 5 Austrian Ski Resorts, including Bad Gastein, Bad Hofgastein, Eben im Pongau, Flachau and Lachtal.
Open ski areas include 15 Austrian Ski Resorts.
Kitzbühel Snow Forecast
Ski Airports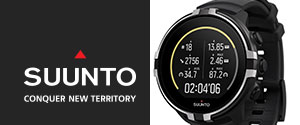 Win a Suunto Spartan Sport Wrist HR Baro! ENTER HERE
Closing Date : 01 December 2017
Please Share
if you like this page
The views and opinions presented in the J2Ski Forums are solely those of their respective authors and do not represent those of J2Ski Ltd. Objectionable Content may be notified by sending a Private Message to Admin.