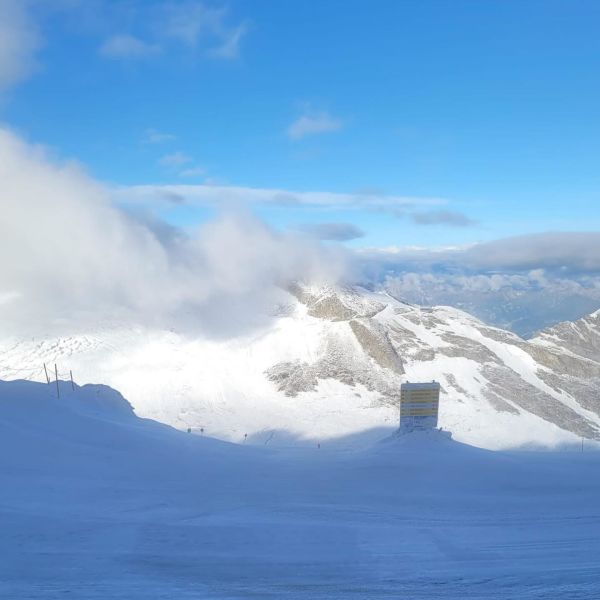 There's been some fresh snowfall on glaciers in the Alps in the past 24 hours, while Finland's largest ski resort, Levi, has reported snowfall down to resort level this morning (pictured below).
The timing for both is good with four more Alpine glaciers due to open for their 23-24 seasons over the final weekends of September, the first Austria
Pitztal
this Saturday and
Levi
as well as
Ruka
in Finland on October 6th in a fortnight's time.
The snowfall in the Alps, three days before the start of astronomical autumn, appears to mark a change to colder, more unsettled conditions after a fortnight of warm temperatures led to one of the four glacier centres currently open for snow-sports, Passo Stelvio, temporarily pausing operations for a second time due to thin snow cover.
In Lapland Levi and Ruka are about to start spreading snow they'd stockpiled through summer from last winter back out on the slopes to create the first runs for autumn at the start of their 7 month ski seasons.