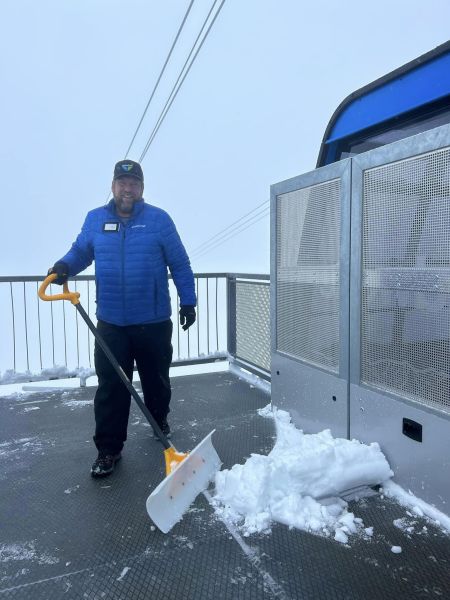 Utah's ski areas have reported their first snowfall of meteorological autumn ahead of the 23-24 ski season.
Alta Ski Area (which posted the pictured below) posted, "We like our summers short and our winters long—today we received our first snowfall of the 2023–24 season," noting it was 74 days until the centre is due to open for its new ski season.
Last winter was one for the record books with the resort recording over 900 inches (nearly 23 metres) of snowfall.
Snowbird, which received 800 inches of snowfall last season, also posted images of the small snowfall on high slopes (including the image above), as did
Solitude
which noted it was less than four months since it last had a snowfall.
Currently
Brian Head
in southern Utah has set the earliest planned season opening date in the state of 10th November, now just over two months away.