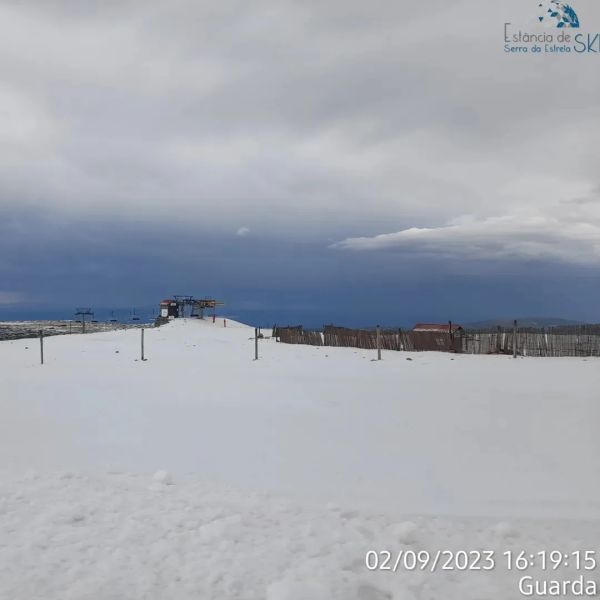 The only ski area in Portugal, Serra da Estrela, has posted images of its buildings and ski slopes turned white at the start of September.
However the centre stressed that this wasn't snowfall but a freak heavy hail storm, giving a similar impression.
Located at the country's highest mainland point, east of capital Lisbon and close to the Spanish border,
Serra da Estrela
manages a full ski season most years, sometimes opening in November and remaining open into May.
There are about 6km of slopes with three lifts, including a chairlift, serving a 150 metre vertical upto 1997m.
The Iberian peninsula has had over a week of weather extremes following exceptionally hot temperatures in July and for most of August with severe storms hitting Mediterranean beach resorts and the first snowfall (not hail) spotted on high slopes in the Pyrenees.