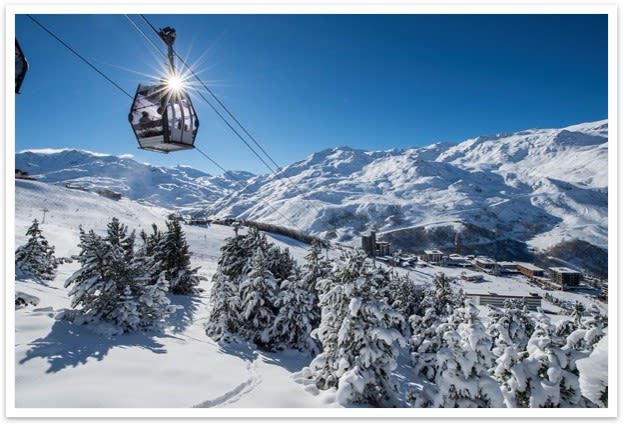 Les Menuires in the 3 Valleys will upgrade its Roc 1 gondola with new seats and new plexiglass for the coming winter, leading to a more comfortable ride.
However the big announcement is that 300m² of photovoltaic panels are being installed on the roof of the Roc 2 garage, generating the powers to run the lift!
Les Menuires
are also investing in improved digital signage to help provide live information to skiers, as well as through their app.
There'll be a huge new 6m² LED screen at La Croisette on the snow front providing real-time information on current weather conditions, ski lift timetables and upcoming events.
Other signage in the resort is also being modernised.