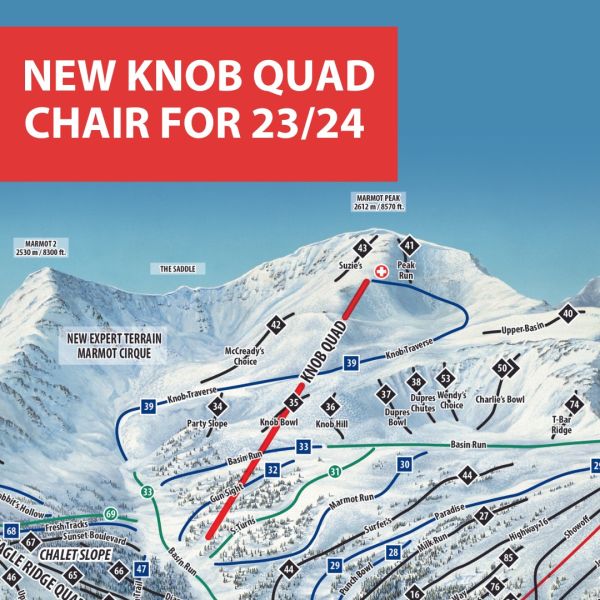 Canada's Marmot Basin has confirmed its new Knob Quad will go into service this winter, replacing the old double chair.

The resort, near
Jasper
in Alberta, new lift will be a fixed-grip quad, but with a conveyor-loading system so it can run faster.
The load terminal will be at an elevation of 2,125 metres, with an inclined length of 1,087 metres. Moving at a speed of 2.3 metres per second, the new lift will be able to carry 1200 people an hour ascending to an altitude of 2,518 metres in under 8 minutes.
The lift provides improved access to The Cirque, the resort's most recently opened expert terrain, and will also make it easier to access the peak.
"The Knob Quad is a game changer for the upper mountain at Ski Marmot Basin," a resprt spokesperson commented, adding,
"The Knob Quad has been on the cards since 2008. There is a colossal amount of planning that goes into building in a national park, and we've adhered diligently to all environmental studies and mitigations as provided by Parks Canada. Studies include, but are not limited to caribou study, goat study, rare plant study, roosting bat survey and a migratory bird survey."
The resort reports that the old chairs will be for sale soon and asked those interested in acquiring one to email the resort.