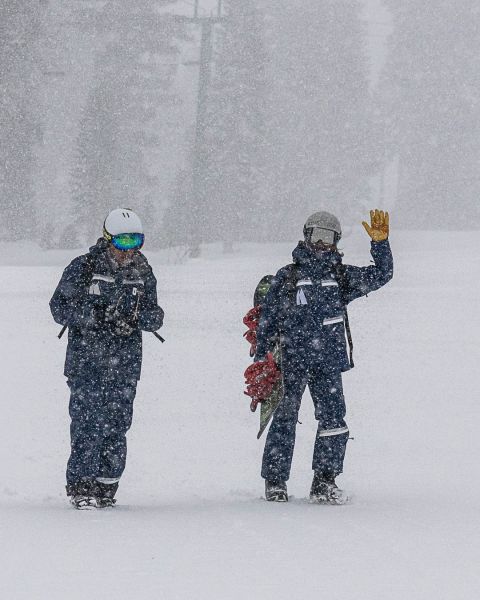 A series of major storms have slammed into America's Pacific Coast bringing reports of up to two feet (60cm) of fresh snowfall.
The storm also brought wind gusts over 100 mph at times and led to temporary closures of ski slopes as well as road access issues, both of which led to long delays for skiers trying to get on the snow.
There is also now avalanche warnings in place in California as well as in the Rockies, where snow levels are also well above average for this early in the season, in Colorado, Idaho and Montana.
It's a very different start to December to a year ago when Western US resorts were struggling to open because of dry, warm conditions.
Mammoth Mountain is currently reporting the world's deepest snowpack at 2.3 metres (nearly 8 feet) on its higher slopes. The coming week should have a few sunny days but also a lot more snowfall.